MAYMESTER
Maymester runs from May 18 – June 7, 2016. Current students and non-matriculated students will be able to take one course with an HWS faculty member for 3.5 hours, five days a week. Classes are scheduled in the mornings, with afternoons and evenings for class preparation, projects and assignments.
The tuition for courses is $3,000 for current HWS students, including graduating seniors, and non-matriculated students. Room and board are extra, and campus housing and facilities will be available.
2016 COURSES
All courses meet Monday through Friday, 9 a.m. - 12:30 p.m.* (and include an 18 minute break).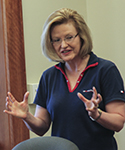 ECON 160 Principles of Economics, Jennifer Tessendorf
This course is the first course in economic theory. Microeconomic topics include supply and demand, comparative advantage, consumer choice, the theory of the firm under competition and monopolies, and market failure. Macroeconomic topics include national income accounting, the determinants of national income, employment and inflation, the monetary system and the Fed, and fiscal policy. This course is required for all majors and minors in economics.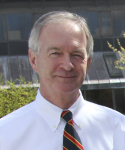 ECON 218 Introduction to Investments, Warren Hamilton
This course is meant as a broad introduction to U.S. financial markets (equity and capital) and instruments (stocks, bonds, etc.) and the related major financial theories (efficient markets, modern portfolio theory, behavioral finance) and models (capital asset pricing, dividend discount). Much of finance is highly quantitative and extremely abstract, but the main focus of this course will be on understanding and then applying financial theory rather than on numerical calculations. Prerequisite: ECON 160 with a minimum grade of C- or consent of instructor.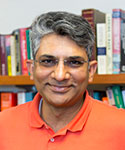 ECON 300 Macroeconomic Theory and Policy, Feisal Khan
This course examines in detail the major elements of aggregate economic analysis. The major focus is on the development of theoretical economic models that examine the interrelationships within the economic system. Once these models have been developed, they are used extensively to examine the current macroeconomic problems in the economic system, e.g., inflation, unemployment, economic growth, international balance of payments, the business cycle, and others. The course concludes with an examination of the various policies that each theory prescribes. Prerequisite: ECON 160, one 200-level topics/issues course, and MATH 130 or equivalent.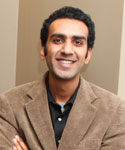 EDUC 201 Schooling and Social Equality, Khuram Hussain
This course traces a social and political history of American schooling. Beginning with the meteoric rise of formal schooling in the 19th century, the course examines how the common schooling movement radically transformed the economic and political significance of education in America. Next the course follows the schooling experiences of groups systemically targeted by policy makers: European immigrant, working class, Indigenous, Chicano/a, Black, new immigrant and women of each group. We shall seek to understand the significance of schooling for various communities as well as the reforms produced from resistance and contestation.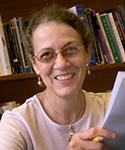 ENG 201 History of English Language, Laurence Erussard
The purpose of this course is threefold. First, it surveys the development of English from its earliest forms to its functions and varieties since it emerged as an official language after the decline of French. This history starts with the 5,000-year-old reconstructed Indo-European language; it then moves from the Germanic branch of languages to the Old English literary vernacular in the British Isles and to the interplay of Old English, Norman French and Latin and the advent of Middle English. It follows the evolution through the "great vowel shift" and looks at the rise of the English literary vernacular as it appears in the works of Shakespeare, in the King James Bible, and Samuel Johnson's dictionary. Second, it familiarizes students with the "scientific tools" of linguistic studies: articulatory phonetics and phonology, the mechanics of language changes, socio-linguistics, and comparative philology. Finally, this course will also deploy ways to look at language and language change, at the status of standards, at the descriptive or prescriptive roles of dictionaries. It will dismantle Babel by exposing some of the commonly believed myths about language.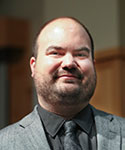 ENTR 120 Economic Principles for the Entrepreneur, Craig Talmage
The course seeks to provide students with the foundational understanding of microeconomic theory necessary to pursue entrepreneurial enterprises in contemporary markets. Students will acquire the analytical tools for solving complex organizational or policy issues. Key topics will include: economic principles guiding various types of organizations; rational behavior; competition vs. monopoly power; simple game theory; pricing strategies; and production costs and behavior in the short and long-term. This course will be more applied than a traditional intro to economics class, relying on entrepreneurial case studies and news reports as appropriate.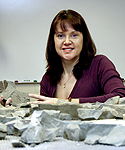 GEO 184 Introduction to Geology, Nan Crystal Arens
We will explore the form and function of the solid Earth, using plate tectonics as a central paradigm. From this framework, we investigate minerals and rocks, volcanoes, earthquakes, the rise and fall of mountains, the origin and fate of sediments, the structure of our landscape and geologic time. We analyze geological resources such as minerals and fossil fuels, and the many other ways human society interacts with our restless planet. We work extensively in the field and may take one mandatory weekend field trip. Prerequisite: MATH 100 or a score of 20 or better on the math placement test. This course is a prerequisite for many geoscience courses. This course meets Monday through Friday, 9 a.m. - 12:30 p.m. AND Wednesdays 2 p.m. - 5 p.m.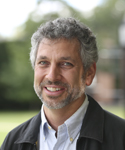 GEO 186 Introduction to Hydrogeology, David Finkelstein
Water and water resources are critical issues for the sustenance of every society. This course is an introduction to hydrogeology and explores water in the atmosphere, lakes, oceans, and other reservoirs found on land and the movement among reservoirs. Discussion of the role of water in natural systems results in an exploration of (1) atmospheric moisture; (2) floods and stream processes; (3) the physical, chemical, and ecological characteristics of lakes and oceans; (4) aquifers and groundwater processes; and (5) wetlands. We will use quantitative reasoning to examine the characteristics and importance of water across environmental and geophysical sciences. Prerequisite: Math 100 or a score of 20 or better on the math placement test. This course is a prerequisite for many geoscience courses.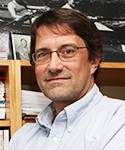 MATH 110 Discovering in Math, Paul Kehle
A study of selected topics dealing with the nature of mathematics, this course has an emphasis on the origins of mathematics, and a focus on mathematics as a creative endeavor. This course does not count toward the major or minor in mathematics.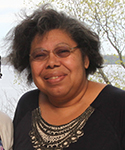 MDSC 150 The Visual Story, Marilyn Jimenez
This course is about the theory and practice of visual storytelling. The old adage 'show don't tell' is familiar to most of us, but putting it into practice in an effective way requires a profound knowledge of dramatic structure, the visual elements of composition, camera movement, actor movement, sound design and finally editing. Moreover, many of the principles of composition and visual design also apply to advertisements and commercials, for the aim of all media is to attract and hold the attention of an audience. We will explore visual storytelling techniques through the analysis of films, commercials, print ads and branding campaigns as well as hands on projects, using Photoshop and Premiere Pro. There are no prerequisites; all techniques and software will be taught as part of the class.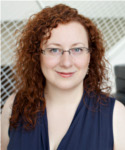 MUS 205 Music at the Movies, Charity Lofthouse
This course provides a comprehensive survey of film music from the silent era through the present day, exploring its role and relation to the plot and visual elements at small-scale and large-scale (narrative) levels. Topics covered will include general elements of music, musical forms and stylistic periods, as well as film score compositional developments including instrumentation, theme structures, diegetic (part of the film's narrative sphere) and non-diegetic (purely soundtrack) music, music as narrative participant, subliminal commentary, and music as iconographic character. Films viewed will include those with soundtracks by major 20th-century composers and specialized soundtrack composers. The course is designed for varying levels of musical knowledge; reading musical notation is helpful but not necessary.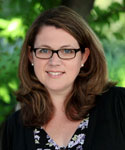 POL 263 Problems and Methods in the Study of Politics, Stacey Philbrick Yadav
What is politics? Is there a science of politics? Ought we to strive towards a science of politics? This course looks at how social scientists have come to understand the world of politics. How and why is it that the questions we ask shape the answers we find? We look at empirical theories, linguistic theories, philosophy of science, phenomenology, critical theory, and other approaches to the study of politics. The goal is to enable students to become more sophisticated and critical in their understanding of politics. Prerequisite: A 100-level POL course or consent of the instructor.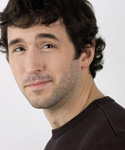 THTR 130 Acting I, Christopher Hatch
Non-actors often ask actors "how do you learn all those lines," thinking that the memorization process is the bulk of what it is to be an actor. This course will work to demystify the acting process and to introduce the beginning student to the craft of acting through the use of improvisation, theatre games, acting exercises, monologues and scene work. Instead of simply relying on their instincts, students will learn how to craft a performance through careful analysis of the character and the script with a special emphasis placed on objective/action-based acting. Time will also be spent discussing how the techniques we learn about acting can help us in our pursuit of accomplishment in other professional settings such as job interviews, business presentations and public speeches. Our class will progress through the session to a final presentation that will be open to the public. This course is a prerequisite for all other courses in acting and directing.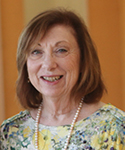 WRRH 221 Going Places, Cheryl Forbes
"Journeys," writes Susan Orlean, "are the essential text of the human experience." That experience is at the heart of this course. As Orlean says, though, a journey need not be to an exotic place, though she has been to many such places. But a piece about a journey—a piece of travel writing—can come from somewhere just around the corner, down the street, up a flight of stairs, any "there-and-back-again" that you might take. The only requirement is that the writer—the traveler first, then the writer—pay attention. Students read exemplary travel writers, write their own travel pieces, keep a reading journal and observation notes to prepare for their formal essays. A field trip is required.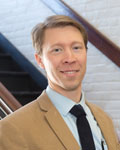 WRRH 333 Rhetorical Bytes: Digital Rhetorics and Writing with New Technology, Benjamin Ristow
Digital Rhetorics analyzes the rhetorical and ideological aspects of established and emerging new media forms from Facebook to wikis and memes. Students produce content for digital platforms while building an understanding of written and visual rhetoric in an online environment. Although the course discusses the importance of digital literacy and how to use some technologies, the class more specifically examines how different new media and virtual interfaces impact the viewer, the reader, and the listener. Students have the opportunity to develop analytical skills that prepare them to write and design for specific audiences in both local and global contexts. By examining the cultural impact of word/sound/image in digital space, students perform as writers who better understand how technology (and the Internet) functions creatively and rhetorically.
Additional Financial Information
Refund Policy
Notification of withdrawal and requests for refunds must be made in writing and addressed to the appropriate Dean with copies to the Student Accounts Office. A full refund will be given to students who withdraw after tuition, room, and board have been paid, but who withdraw prior to registration and the first day of classes. After the first day of classes, the refund of tuition, room, board, and return of federal and education loans and other sources of payments, are prorated based upon the percentage of the Maymester that the student is enrolled. If the student is enrolled past 60% of the Maymester, there is no refund of costs of attendance, and no loans will be returned to the grantors. The official withdrawal date used by the appropriate Deans Office will be used to determine the prorated refund.
Loan Information
Students taking one class in the summer can apply for a private alternative loan to assist with the costs. Students taking two classes in the summer can have a parent apply for a federal parent loan or a private alternative loan to assist with the costs.

For more information regarding summer aid options, please contact the Financial Aid Office at 315-781-3315.
Contact
DeWayne Lucas
Associate Dean of Faculty
Phone: 315-781-3902
E-Mail: lucas@hws.edu
Important Dates
Registration Period: February 29-May 4. For more information, click here.
First day of classes: May 18
Last day to drop/add a course: May 18
Last day to withdraw from a course: June 3
Last day to change grade status (graded to CR/DCR/NC): June 3
Last day of classes: June 7
Last day to change incomplete grades: September 9
Estimated Costs
(Estimated costs are for current students for three weeks of services)
Campus housing and food for three weeks: $855