MAYMESTER
Maymester runs from May 17 – June 6, 2017. Current students and non-matriculated students will be able to take one course with an HWS faculty member for 3.5 hours, five days a week. Classes are scheduled in the mornings, with afternoons and evenings for class preparation, projects and assignments.
The tuition for courses is $3,000 for current HWS students, including graduating seniors, and non-matriculated students. Room and board are extra, and campus housing and facilities will be available.
2017 COURSES
All courses meet Monday through Friday, 9 a.m. - 12:30 p.m. (and include an 18 minute break).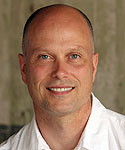 ARTS 105 Color and Composition, Nick Ruth
A perceptual approach to the study of color interaction and compositional dynamics, students work through a carefully structured series of problems designed to reveal empirically the nature of color interaction and relatedness and the fundamentals of good visual composition. Projects range from narrowly focused color problems to ambitious, expressive compositional inventions.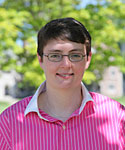 CHEM 345 Organic Structure Analysis, Christine de Denus
An introduction to the use of chemical and instrumental methods in the elucidation of the structures of molecules. Chemical degradative schemes, nuclear magnetic resonance, infrared, ultra-violet, visible, and mass spectroscopy are applied to the problem of structure determination. Prerequisite: CHEM 241. This course meets from 8:30 am to 12:30 pm and includes a lab.
CPSC 124 Introduction to Programming, John Lasseter
An introduction to the theory and practice of computer programming, the emphasis of this course is on techniques of program development within the object-oriented paradigm. Topics include control structures, objects, classes, inheritance, simple data structures, and basic concepts of software development. Currently, Java is the programming language used in the course. This course has a required lab component, and is required for the major and minor in computer science. The Maymester version of this course will be taught in a more studio-oriented format, with a strong focus on hands-on practice and in-class development of software.
DAN 250 Dance Improvisation, Cynthia Williams
Improvisation in dance--like its counterparts in music and theatre--relies on the technical skills of the performer, a profound mental commitment and focus, the ability to respond to multiple sensory stimuli, and the development of a body/mind synthesis that allows for action and reflection. The ability to improvise frees the performer from technical and choreographic ruts and gives one the opportunity to create and understand movement from an intensely personal perspective. Students participate in a variety of structured improvisations throughout the semester that are designed to improve their sensitivity to group dynamics, individual movement creativity, and recognition of the expressive capacities for movement expression. While movement is the media, prior dance training is not required.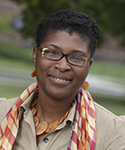 ECON 160 Principles of Economics, Keoka Grayson
This course is the first course in economic theory. Microeconomic topics include supply and demand, comparative advantage, consumer choice, the theory of the firm under competition and monopolies, and market failure. Macroeconomic topics include national income accounting, the determinants of national income, employment and inflation, the monetary system and the Fed, and fiscal policy. This course is required for all majors and minors in economics.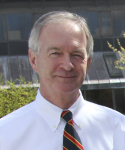 ECON 196 Principles to Accounting, Warren Hamilton
This course explores the theory and application of accounting principles in recording and interpreting the financial facts of business enterprise. The course covers such topics as the measurement of income, capital evaluation, cost accounting, budgeting, and financial analysis. Prerequisite: ECON 160.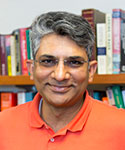 ECON 300 Macroeconomic Theory and Policy, Feisal Khan
This course examines in detail the major elements of aggregate economic analysis. The major focus is on the development of theoretical economic models that examine the interrelationships within the economic system. Once these models have been developed, they are used extensively to examine the current macroeconomic problems in the economic system, e.g., inflation, unemployment, economic growth, international balance of payments, the business cycle, and others. Prerequisite: ECON 160, one 200 level topics/issues course, and MATH 130 or equivalent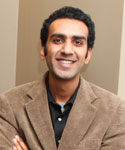 EDUC 201 Schooling and Social Equality, Khuram Hussain
This course traces a social and political history of American schooling. Beginning with the meteoric rise of formal schooling in the 19th century, the course examines how the common schooling movement radically transformed the economic and political significance of education in America. Next the course follows the schooling experiences of groups systemically targeted by policy makers: European immigrant, working class, Indigenous, Chicano/a, Black, new immigrant and women of each group. We shall seek to understand the significance of schooling for various communities as well as the reforms produced from resistance and contestation.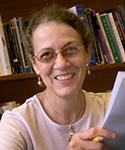 ENG 201 History of the English Language, Laurence Erussard
The purpose of this course is threefold. First, it surveys the development of English from its earliest forms to its functions and varieties since it emerged as an official language after the decline of French. This history starts with the 5,000-year-old reconstructed Indo-European language; it then moves from the Germanic branch of languages to the Old English literary vernacular in the British Isles and to the interplay of Old English, Norman French and Latin and the advent of Middle English. It follows the evolution through the "great vowel shift" and looks at the rise of the English literary vernacular as it appears in the works of Shakespeare, in the King James Bible, and Samuel Johnson's dictionary. Second, it familiarizes students with the "scientific tools" of linguistic studies: articulatory phonetics and phonology, the mechanics of language changes, socio-linguistics, and comparative philology. Finally, this course will also deploy ways to look at language and language change, at the status of standards, at the descriptive or prescriptive roles of dictionaries. It will dismantle Babel by exposing some of the commonly believed myths about language.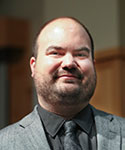 ENTR 120 Economic Principles for the Entrepreneur, Craig Talmage
The course seeks to provide students with the foundational understanding of microeconomic theory necessary to pursue entrepreneurial enterprises in contemporary markets. Students will acquire the analytical tools for solving complex organizational or policy issues. Key topics will include: economic principles guiding various types of organizations; rational behavior; competition vs. monopoly power; simple game theory; pricing strategies; and production costs and behavior in the short and long-term. This course will be more applied than a traditional intro to economics class, relying on entrepreneurial case studies and news reports as appropriate.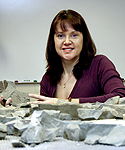 GEO 184 Introduction to Geology, Nan Crystal Arens
We will explore the form and function of the solid Earth, using plate tectonics as a central paradigm. From this framework, we investigate minerals and rocks, volcanoes, earthquakes, the rise and fall of mountains, the origin, and fate of sediments, the structure of our landscape and geologic time. We analyze geological resources such as minerals and fossil fuels, and the many other ways human society interacts with our restless planet. We work extensively in the field and typically take one mandatory weekend field trip. No prerequisite for Maymester. This course is a prerequisite for many geoscience courses. This course meets Monday through Friday, 9 a.m. - 12:30 p.m. AND Wednesdays 2 p.m. - 5 p.m.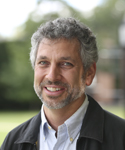 GEO 186 Introduction to Hydrogeology, David Finkelstein
Water and water resources are critical issues for the sustenance of every society. This course is an introduction to hydrogeology and explores water in the atmosphere, lakes, oceans, and other reservoirs found on land and the movement among reservoirs. Discussion of the role of water in natural systems results in an exploration of (1) atmospheric moisture; (2) floods and stream processes; (3) the physical , chemical, and ecological characteristics of lakes and oceans; (4) aquifers and groundwater processes; and (5) wetlands. We will use quantitative reasoning to examine the characteristics and importance of water across environmental and geophysical sciences. Prerequisite: Math 100 or a score of 20 or better on the math placement test. This course is a prerequisite for many geoscience courses.
HIST 209 History of Medieval Woman, Sarah Whitten
This class challenges this assumption by introducing the major historical questions, people, trends, and texts relating to women in the Middle Ages. Beginning with the end of the Roman world and ending in 1500 CE, this course will focus on four topics relating to women: marriage, work, the body, and religiosity. For each section, the class will explore how these categories change over time in the medieval period within Europe. Also in each section, an entire class period will be devoted to the life of a medieval woman whose life and writings reflected the questions of that period.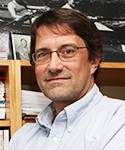 MATH 110 Discovering in Mathematics,
Paul Kehle
A study of selected topics dealing with the nature of mathematics, this course has an emphasis on the origins of mathematics, and a focus on mathematics as a creative endeavor. This course does not count toward the major or minor in mathematics.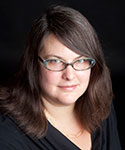 MDSC 100, Introduction to Media and Society, Leah Shafer
This course provides an introduction to various media and their modes, methods, and themes. We will explore the role of the media in shaping social consciousness, global economies, and material culture. Examples drawn from film, television, print media, and digital environments will be contextualized, analyzed, and theorized as crucial elements of our media culture. Students will gain an appreciation for the social, cultural, economic, and political influences of global communications while performing close readings of conventional media objects. Writing assignments, exams, and projects will help to cement insights gained through close investigation of films, TV shows, advertisements, video games, music videos, and more.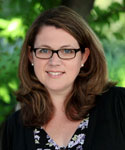 POL 371 Qualitative and Interpretative Research Methods, Stacey Philbrick Yadav
What is politics? Is there a science of politics? Ought we to strive towards a science of politics? This course looks at how social scientists have come to understand the world of politics. How and why is it that the questions we ask shape the answers we find? We look at empirical theories, linguistic theories, philosophy of science, phenomenology, critical theory, and other approaches to the study of politics. The goal is to enable students to become more sophisticated and critical in their understanding of politics. Prerequisite: a 100- or 200-level POL course or by permission of instructor.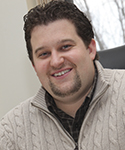 PSY 205 Adolescent Psychology, Brien Ashdown
This course examines the developmental processes and social forces that contribute to adolescence as a distinct part of the life span. Emphasis is placed on major theories, research findings, and the biological, cognitive, and social changes that occur during adolescence. This course also focuses on contextual influences (i.e., the family, peers, schools, neighborhoods, the media) on development and issues such as intimacy, identity, sexuality, autonomy, and psychological problems (e.g., eating disorders, depression, antisocial behavior). Students can take either Psy 203 or Psy 205 (not both), and exceptions can be considered on a case-by-case basis. Prerequisite: PSY 100.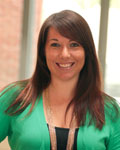 PSY 275 Human Sexuality, Sara Branch
This course is designed as a broad survey of human sexuality. As a psychology course, the emphasis is on the subjective experience of sexuality, including our attitudes about sexuality and how experiences related to sexuality influence our psychological health and well-being. However the course will also include an overview of sexual biology. Topics include the evolution of sexuality, gender, sexual health, sexual orientation, attraction and desire, romantic relationships, sexual behaviors, cultural variation, and sexual violence. Prerequisite: PSY 100 or permission of the instructor.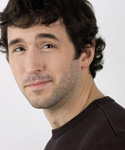 THTR 130 Acting I, Chris Hatch
This course is designed to introduce the beginning student to the craft of acting through the use of improvisation, theatre games, and acting exercises. Actor training focuses on and makes use of individual and group exercises that challenge both the mind and the body. Emphasis is placed on developing concentration and focus, the use of the imagination, sensory awareness, and verbal and physical improvisational skills. Exercises are designed to encourage the acting student to listen to his or her impulses and to respond to them within the context of an imaginary circumstance. Students also learn to work off of a partner in order to discover their own true and authentic responses to another person. This course is a prerequisite for Acting II.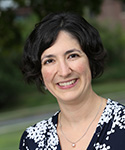 WMST 100 Introduction to Women's Studies, Michelle Martin-Baron
This course introduces the vast, complex, changing field of women's studies. Students will be asked to become conversant with the history of feminism and women's movements (nationally and transnationally), to understand and theorize women and gender as categories of analysis, to think through differences that divide and unite, to reflect and move beyond individual experience and to connect feminism to everyday life. Students will be encouraged to raise their own questions about women, gender, feminism (s), modes of women's organizing, and the production of knowledge. While it is impossible to cover all pertinent topics in one semester, this course introduces various specific issues and histories, that, taken together, highlight the complexity of Women's Studies as both scholarly endeavor and activist field.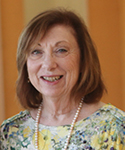 WRRH 218 Getting Dressed: Discourses of Fashion, Cheryl Forbes
The discourse of fashion are more and more a central, yet unexamined, fact toe the lift of HWS students and of America in general. This course takes a critical look at that discourse, using the sociolinguistic theories of James Paul Gee in his discussion of big D Discourses, Big C Conversations, and Figured Worlds. Added to this is the cultural analysis of Roland Barthes I essays and a book. We consider the social, economic, and political ramifications of style.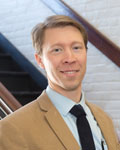 WRRH 333 Digital Rhetoric and Writing with New Technologies, Ben Ristow
Digital Rhetorics analyzes the rhetorical and cultural impacts of established and emerging new media artifacts from YouTube videos and Instagram posts to viral memes. Students produce content for digital platforms (blogs, digital portfolios, memes, etc.) while building an understanding of how rhetorical history and technological innovations impact the consumption of online content and the communities that are formed in digital space. Although the course discusses the importance of digital literacy and how to use some online programs and newer technologies, the class concentrates on how new media and virtual interfaces impact our global culture and the individual user. Students have the opportunity to develop analytical and creative skills through a diverse set of writing (and design layout) assignments. These new digital writing and design skills will be utilized and valued as students complete a service-learning component for the course with a local non-profit organization.
Contact
DeWayne Lucas
Associate Dean of Faculty
Phone: 315-781-3902
E-Mail: lucas@hws.edu
Important Dates
Registration Period: February 27-May 5. For more information, click here.
First day of classes: May 17
Last day to drop/add a course: May 17
Last day to withdraw from a course: June 2
Last day to change grade status (graded to CR/DCR/NC): June 2
Last day of classes: June 6
Last day to change incomplete grades: September 8
Estimated Costs
(Estimated costs are for current students for three weeks of services)
Campus housing and food for three weeks: $855
Additional Financial Info
Loan Information
Students taking one class in the summer can apply for a private alternative loan to assist with the costs.

For more information regarding summer aid options, please contact the Financial Aid Office at 315-781-3315.
Refund Policy
Notification of withdrawal and requests for refunds must be made in writing and addressed to the appropriate Dean with copies to the Student Accounts Office. A full refund will be given to students who withdraw after tuition, room, and board have been paid, but who withdraw prior to registration and the first day of classes. After the first day of classes, the refund of tuition, room, board, and return of federal and education loans and other sources of payments, are prorated based upon the percentage of the Maymester that the student is enrolled. If the student is enrolled past 60% of the Maymester, there is no refund of costs of attendance, and no loans will be returned to the grantors. The official withdrawal date used by the appropriate Deans Office will be used to determine the prorated refund.