SUMMER 2022 NEPARS REU APPLICATION
REU Online Application form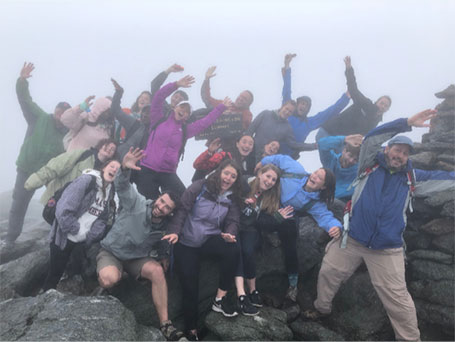 The NEPARS REU application form for the 2022 summer program is available here.
Deadline
Completed application materials for NEPARS-REU undergraduate positions must be submitted by 5:00 PM EST on Wednesday, February 16, 2022. Applicants will be notified of decisions by March 16, 2022.
Application Procedure
A preview of the online application form can be downloaded here.
The online application asks students to provide:
contact information,
academic information (with upload of an unofficial college/university transcript(s)),
background information,
contact information for faculty/mentors that have been asked to provide recommendations, and
carefully composed statements of interests and academic goals
Within two weeks after you have completed and submitted your online application form, the two faculty / mentors you provided information for on your application will be contacted about submitting a recommendation.
Eligibility
Undergraduate students (First-year, Sophomore, and Junior) working toward a degree in meteorology, atmospheric science, geoscience, environmental science, geography, computer science, mathematics, physics or other related degree program are encouraged to apply. Prior research experience is not required.
Commitment to Inclusion and Diversity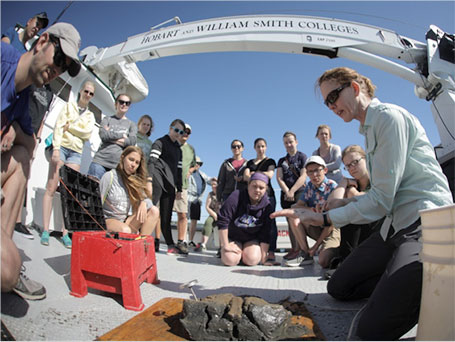 In our REU program, we are vested in the success of each participant and mentor, and committed to working together to build a welcoming, inclusive environment that allows each person to express themselves, explore new ideas and take risks.
We are committed to:
being a diverse community of people with ideas and approaches that make a difference locally, nationally and globally.
developing solutions, processes, and knowledge for all people. As a result, we embrace the vision that diversity in our program generates better learning outcomes, better citizens, and better scientists.
Funds for the REU student positions and operation of the REU site are contingent on availability of funding from the National Science Foundation.