Campus Life: Community Standards
HANDBOOK OF COMMUNITY STANDARDS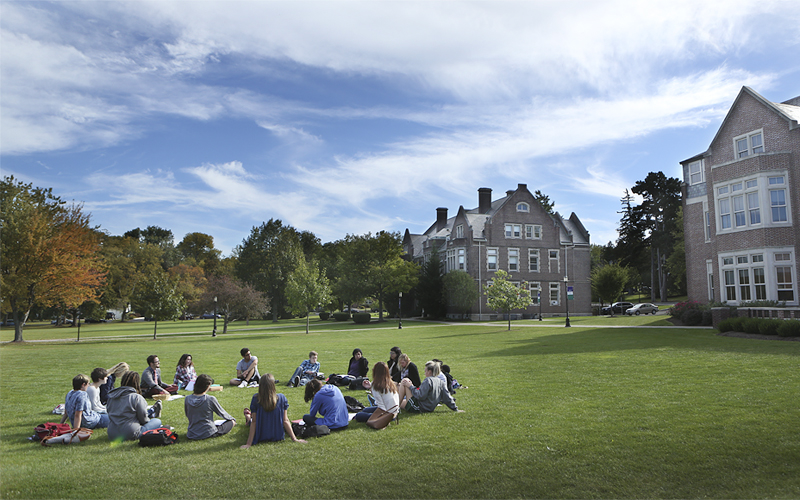 By reason of its responsibility to promote its educational purpose, Hobart and William Smith Colleges have an inherent right to preserve order and maintain stability through the setting of community standards and prescribing of procedures for the enforcement of such standards. The foundation underlying the prescription of community standards at Hobart and William Smith is the tenet that the exercise of individual rights must be accompanied by an equal amount of responsibility. This assures that the same rights are not denied to others. By accepting membership in the Colleges community, a student acquires rights in, as well as responsibilities to, the whole College community.
The Handbook of Community Standards provides much of the detailed behavioral guidelines members of the Colleges community are responsible for knowing. The policies included in this handbook supersede all previously published policies. All students are responsible for knowing the material in this handbook.
ABOUT
Joshua Bishop is the Director of Community Values and Conflict Resolution. He oversees the on-campus student conduct processes. You may contact him by calling the Office of Campus Life at (315) 781-3900.
Off-Campus Report
The Colleges utilize an app "HWSNotify" for community members to report any concern with off-campus properties. The app is currently available for Android devices via the Marketplace. It is also available via your desktop by clicking the link below:

Conduct Reports
Any member of the Colleges' community may file a report regarding an alleged violation of the Community Standards, although it is highly encouraged that individuals contact Campus Safety to file reports so that they may begin investigations promptly. Reports that are directly filed are reviewed by the Assistant Vice President and Dean of Student Engagement and Conduct. As reports are reviewed, it is determined whether a violation may have occurred. If so, the incident is reviewed by a member of the Colleges' community (also known as a hearing officer) and the students involved are invited to a hearing to discuss their involvement. For more information about the hearing process, please review the Community Standards.