Student Activities
HWS Ice Rink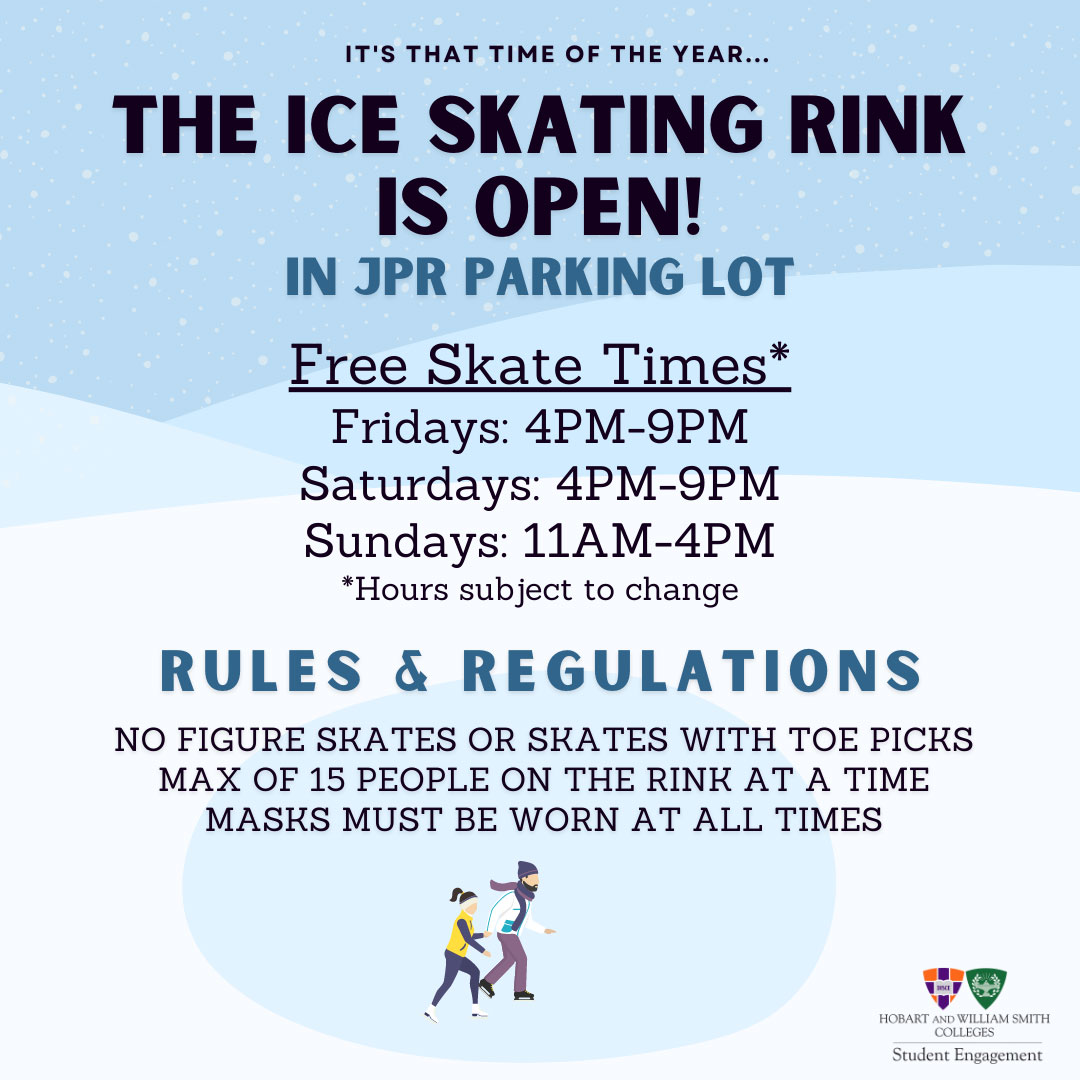 The Ice Skating Rink (located in the JPR Parking Lot) is available for both free skate time (see below) and for reservation by HWS students in small groups of 15 people or less.
Times that are NOT available for reservation include the "Weekly Free Skating Times" stated below. These times are available on a first come/first served basis and a "Rink Monitor" will be present during all free skate times.
Fridays: 4 p.m. - 9 p.m.
Saturdays: 4 p.m. - 9 p.m.
Sundays: 11 a.m. - 4 p.m.
Rules & Regulations
No figure skates or skates with "toe picks"
Max of 15 people on rink at one time
Masks must be worn at all times
Please complete this form to request a private skate session on the ice at the HWS Ice Rink. Limit your request to no more than two hours.
Submit this request at least four days prior to the requested time for Student Activities to identify a rink monitor. A rink monitor must be present while students are on the ice.
If you have any questions, please email activities@hws.edu.
RESERVE a private skate session with up to 15 people below: