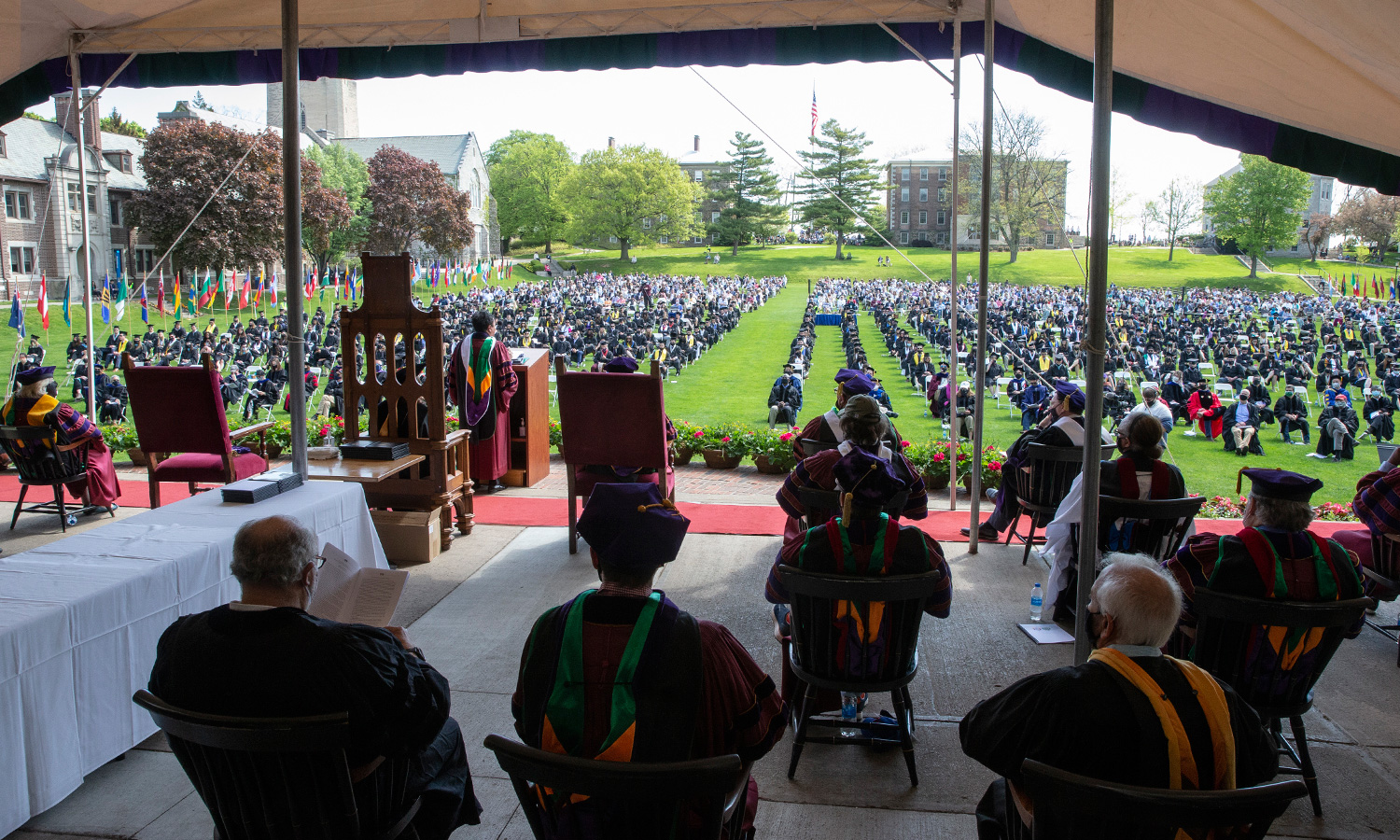 Commencement
Commencement
On Sunday, May 22, 2022, Hobart and William Smith Colleges celebrated the 111th graduation for William Smith and the 197th graduation for Hobart.
KEYNOTE SPEAKER AND HONORARY AWARD RECIPIENTS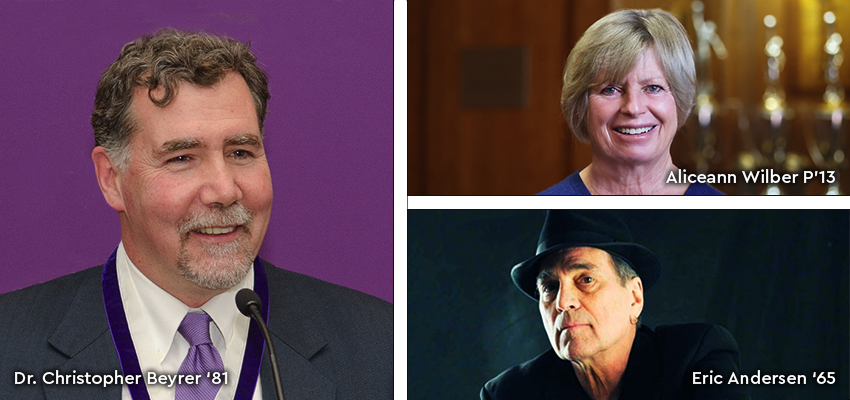 Dr. Christopher Beyrer '81, a world-renowned epidemiologist who has worked on the frontlines of HIV/AIDS and COVID-19 and who was just named the Director of the Duke University Global Health institute, will deliver the keynote address during the 2022 Commencement. Beyrer is the inaugural Desmond M. Tutu Professor of Public Health and Human Rights at the Johns Hopkins Bloomberg School of Public Health and a past president of the International AIDS Society.
The HWS Board of Trustees unanimously voted to recognize the achievements of Beyrer and two other members of the community with honorary degrees during Commencement exercises: the winningest coach in Division III Women's Soccer, William Smith Head Soccer Coach Aliceann Wilber P'13 and celebrated singer, songwriter and musician Eric Andersen '65.
After the invasion of Ukraine, President Joyce P. Jacobsen joined with a number of colleges and universities across the nation, and the Colleges will award Ukraine President Volodymyr Zelenskyy an honorary degree in absentia.
"Surely if anyone embodies a life of consequence at this point in time, as an example to us all, it is President Zelenskyy," says Jacobsen. "In awarding this degree to President Zelenskyy, Hobart and William Smith honors not only his courage but also the bravery of all Ukrainians including those under attack in their country or recently exiled, and those who call Upstate New York home."
COVID-19 PROTOCOLS DURING COMMENCEMENT
Hobart and William Smith closely monitor CDC and local requirements regarding COVID-19. Following CDC definitions of vaccination status, the Colleges require all employees and students to be fully vaccinated, and recommend community members stay up-to-date with their vaccination status. Masking will be a personal option for all community members during the Commencement ceremony. As with everything related to the pandemic, we recognize these recommendations may need to be modified and will communicate any changes via email and this website.