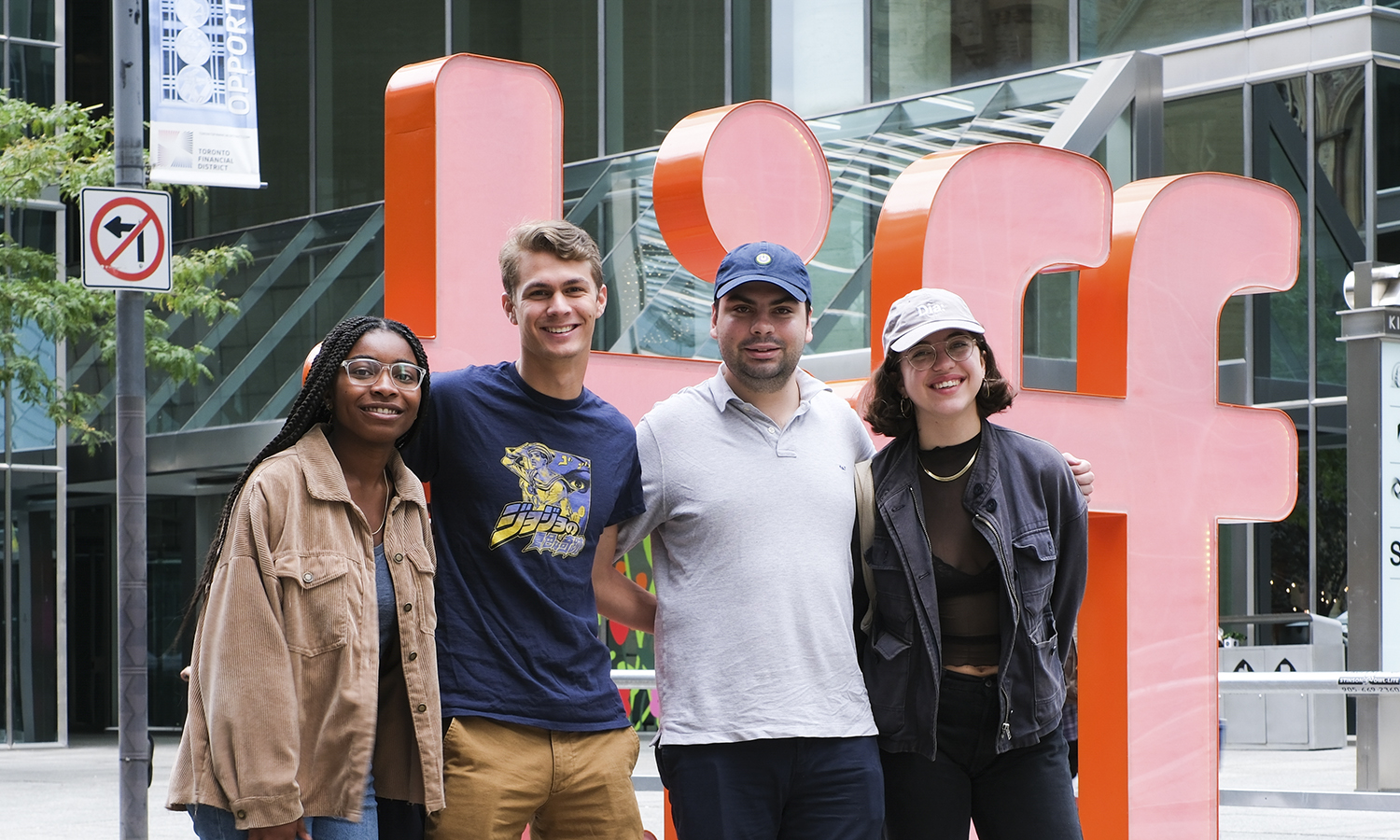 HWS News
13 September 2022

Media and Society Students and Faculty Attend Toronto International Film Festival

Assistant Professor of Media and Society Jiangtao Harry Gu '13 and four HWS students attended the opening weekend of the 2022 Toronto International Film Festival last weekend.

The Toronto International Film Festival (TIFF) is the most attended film festival in North America and screens 300 to 400 films from more than 80 countries every year. During this year's festival, Assistant Professor of Media and Society Jiangtao Harry Gu '13 and four students attended the event and enjoyed the world premieres of upcoming films such as Butcher's Crossing, Biosphere, The Inspection and Ciné-Guerrilas. They also joined with the films' creators and cast members in post-screening discussions.

Media and Society Student Ambassador Nathan Williams '23 is grateful for the out-of-the-classroom experience. "I didn't know what to expect at film festivals. I thought it would just be like going to the movie. But it turned out to be really meaningful to meet and hear from the creative teams," Williams says.

Other attendees included Tyler Stimpson '23, Olivia Broomes '23 and Norma Stubenberg, an exchange student from University College Maastricht, who report they are eager to seek out other film festivals after this experience.

Apart from connecting students with the media arts industry, Gu hopes that the excursion has given students a "transformative experience among hundreds of thousands of cinephiles around the world who converge in Toronto to celebrate film's unique power of storytelling." He also expects that the Media and Society program will be able to garner more support for future trips like this.

"Film festivals are vital to the media industry. It is often how new ideas are formed and examined. Being able to bring our students to film festivals will allow us to offer a more intergraded and outward-looking curriculum. It will also add to our program's existing focus on global media practices," Gu says.