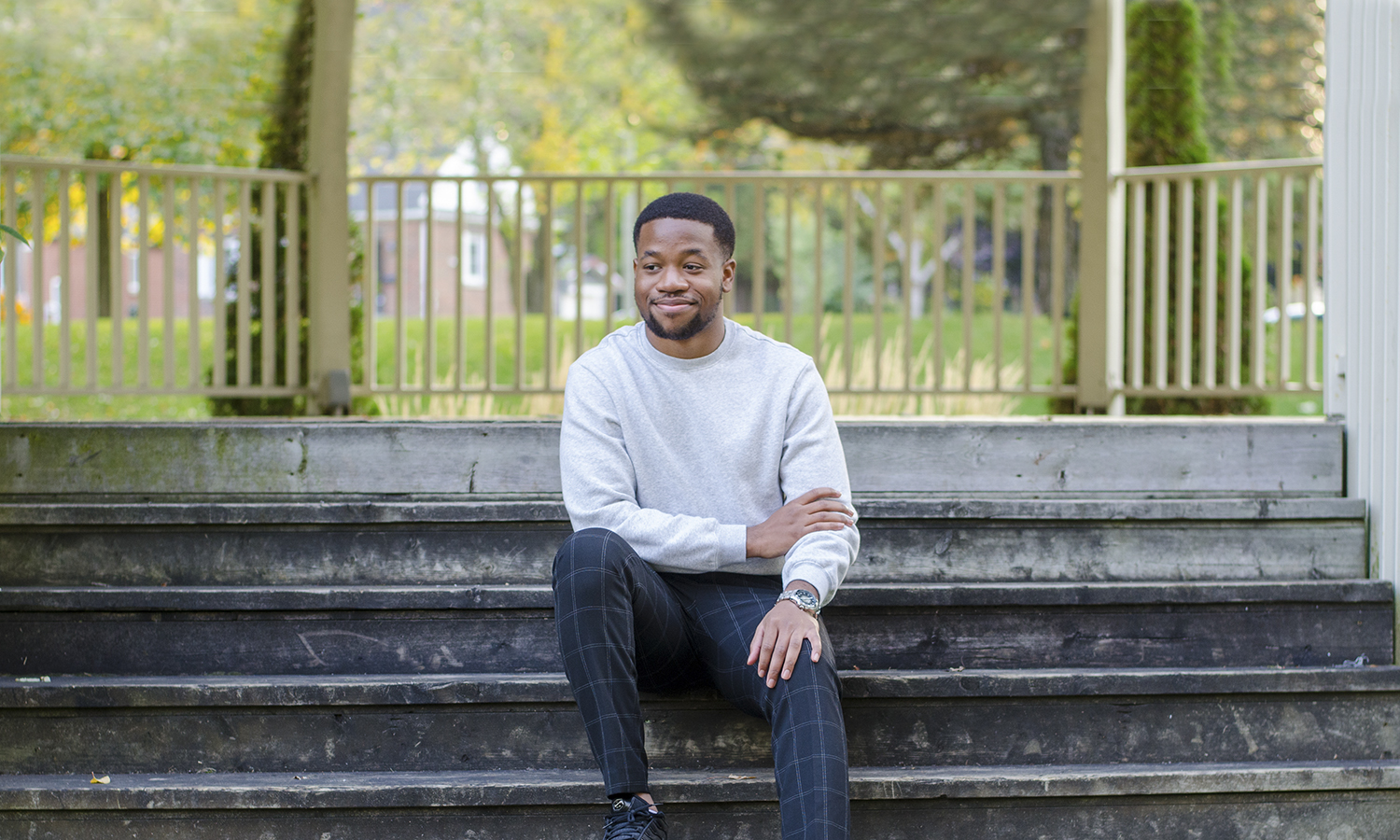 HWS News
10 August 2022 • STEM Finding Autonomy: Layne '25 Reflects on First Year at HWS
During his first year at the Colleges, Jadon Layne '25 jumped right in to preparing for medical school. He declared a major in biochemistry, joined the HWS EMS squad and started a position with sports medicine on campus. He is also a member of the Caribbean Student Association, one of the many places he found community on campus.
What is the biggest difference between being a high school student and a college student?
One of the most significant differences is the independence. In most high schools, students are given little autonomy in courses and scheduling. However, in college, students have the freedom to select courses that align with their interests or even create their major. Furthermore, students can design a major that suits them best while having full support and abundant resources from staff and faculty.
Favorite class?
My favorite class was "Foundations in Africana Studies" with Assistant Professor in Africana Studies Christine Goding-Doty. My dream school was a historically black college and university (HBCU). However, I thought—and now know—that HWS was my best option. Being a person of color at a predominantly white institution, I still wanted to have some HBCU-like experiences. I desired to immerse myself in Black history while finding a community. This course surpassed my expectations of not only gaining knowledge but also finding a community. I learned about the world through an Africana lens and obtained close relationships with my classmates.
Best part of living in a residence hall?
I lived on the first floor of Jackson Hall which was a living and learning community. Most of us living on the floor had our First-Year Seminar together. Through collaborations in class and living near one another, we built meaningful and long-lasting relationships by the end of the year. My favorite part of the floor was the common room, where I spent most of my time. We, and friends and classmates from other dorms, would gather there to play board games, hang out, study and tutor. It helped in making the year enjoyable, memorable and successful. It's where I felt most at home on campus.
What were you most surprised by this year?
This past year I was most surprised by how quickly I acclimated to the college environment. Coming into college can appear to be daunting at first. It's staying in an unfamiliar environment that is far away from home (in many cases) for a long time. My main concerns were finding community and doing well academically. However, my concerns were resolved as I settled in. Through Orientation, I met various diverse incoming students and found community all over campus. Regarding academics, resources are abundant for success, including teaching fellows and office hours with professors.
What are you most proud of yourself for accomplishing this year?
One of the many things I am proud of this year is earning my EMS certification. At HWS, we have a student-run EMS agency that offers emergency service to the HWS and Geneva community. Through our joint course with Finger Lakes Community College, I obtained my certification free of charge (excluding the textbook and boots). I took and excelled in the course while taking four science courses on campus. The course is relatively rigorous and has a large time commitment; I am proud that I was able to manage my time and do well in my other courses. The course and agency have allowed me to find an additional community in emergency medicine. I am very grateful to the members of the agency who have supported me along the way.