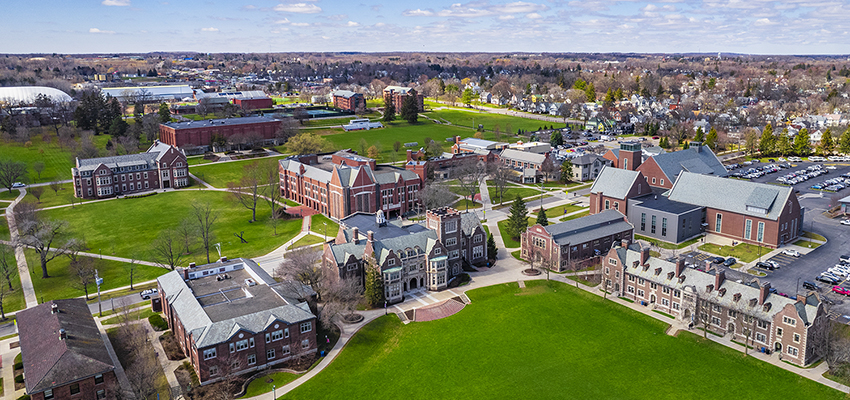 HWS News
11 August 2022

McCarty '25 Reflects on First Year at HWS

While exploring everything HWS has to offer academically, Holly McCarty '25 has grounded herself in community and joined several clubs including PLEN and the Day of Service team. She works in the Admissions Office and Campus Safety Office and will be studying abroad in Rome, Italy in the fall.

What is the biggest difference between being a high school student and a college student?

Independence! Students in college have much more freedom and control over their own day-to-day schedules. This allows them to build their own routine instead of being forced into the schedule of a typical high school day. While it is overwhelming at first, I enjoyed this newfound independence because it allowed me to create the most advantageous routine possible for both productivity and free time.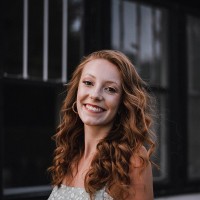 Favorite class?
I can't choose one favorite! My first one was "Italian 101" with Fulbright Instructor of French, Francophone, and Italian Studies Margherita Merola. Learning a new language was certainly a challenge but it was a great experience to learn from a native speaker. In addition to learning the language, I got to learn about the culture and customs of Italy to help me prepare to study abroad. My other favorite was "Introduction to American History" with Professor of History Clifton Hood. This class included interesting content and really challenged me academically. It helped me to understand both what to expect and what was expected in college.
Best part of living in a residence hall?
The people! Living in a residence hall allows you to make great friends who are always close by. Being able to visit friends without leaving the building helps to build relationships and makes it easy to socialize at any time of the day.
Where have you found community on campus?
I have found community in so many places on campus. My residence hall was one of them, as the girls in my hall formed an instant bond and were my biggest support system throughout the year. I have also found community by working on campus, and my job as an O'Laughlin Ambassador in the Office of Admissions has allowed me to meet and find community with some of the best people on campus. Lastly, I found a great sense of community from my professors. Their availability and willingness to help allowed me to feel comfortable participating in class and asking for help outside of class.
What were you most surprised by this year?
I was most surprised by how fast the year went! It feels like it was over as quick as it started, and I cannot believe I am already moving into my sophomore year.
What are you most proud of yourself for accomplishing this year?
I am most proud of stepping outside of my comfort zone. This year was a drastic change for me and I am extremely proud of rising to the challenge. Stepping outside of my comfort zone allowed me to meet people and build new relationships, push myself academically, and become an active member of the HWS community.