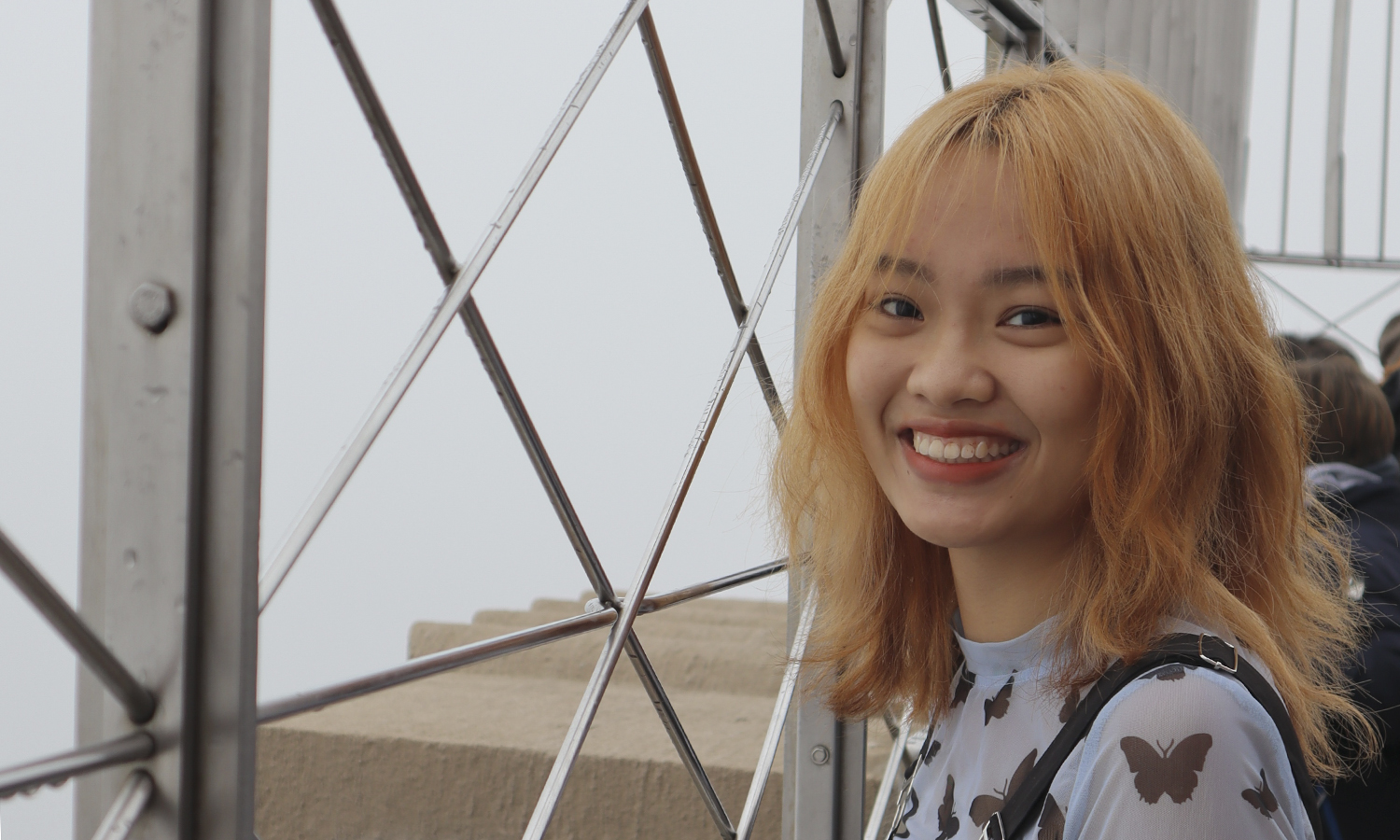 HWS News
10 August 2022

Seeing First Snow: Tran '25 Reflects on First Year at HWS

An international student from Vietnam, Van Tran '25 had many firsts this year, including seeing her first snowfall out of a window overlooking the Quad. In a year of discovery, she took classes in the Economics and Entrepreneurial Studies departments and joined the Campus Activities Board and Kinetic Dance Collective. Coming up, she is excited to serve as an Orientation Mentor for HWS 2026.

Favorite class?

My favorite class was "Multilingual Writer's Seminar" with Sherri Martin-Baron, the most amazing professor ever. She is super supportive and enthusiastic. As an international student, who was "brand new" to America, I couldn't ask for more. It was a small class, so we had the chance to talk to everybody, get to know each other's names, share our stories and become friends. One time, it started to snow during class. For many of us, it was not only the first snowfall but also the first time we saw snow. Sherri let us go out to see. And up to now, it's still so funny to me thinking about how surprised our faces looked.

Best part of living in a residence hall?

I used to think that living in a residence hall would be so chaotic, but now when I look back, I believe that my first school year would not be fulfilled if I didn't live in a dorm. Imagine: you just open the door, walk down the hallway and there are always friends chit-chatting outside. And the best part of living in a residence hall is that you can always find somebody to help with anything by knocking at any door any time.

What is the biggest difference between being a high school student and a college student?

The biggest difference was that I had to be on my own and independent of my parents, especially in my eating habits. I am no longer eating proper meals 3 times a day as my mom always "made" me. At school, I was super comfortable at first being able to eat whatever I want whenever I want, but at one point, I realized that I really missed how nutritious, healthy and mouth-watering my home-cooked meals were.

Where have you found a community on campus?

Honestly, you can find community anywhere around campus. You can have a small community with friends in the dorm, a small community with coworkers in the workplace, and a community in every classroom. I never stopped asking myself since the first day I got to HWS, "Why is everyone so nice?" I was surprised when people around me never try to ignore and pass by each other, but always leave a few seconds to say hi, and give a lovely smile to each other, even when we haven't met before. That truly makes me feel like I belong to a community around me.

What were you most surprised by this year?

What surprised me the most is this school year passed so fast. I wanted to experience more, meet more people and talk to them more. I wanted every class to be a little bit longer even though passing the class is never easy. All of that is to say, my first year was so amazing, exciting and filled with so much joy that I didn't ever expect it to be over.

What are you most proud of yourself for accomplishing this year?

I'm so proud of myself for overcoming the fear of adapting to a new place, opening myself up and making new friends. I am so shy that I always insist on not being too attached in relationships. But now I have friends who I feel free to share secrets with, a supervisor who I can work with, and professors whose classes I'm ready to take twice. I'm proud of myself for getting those attachments, and I am wholeheartedly thankful for them.