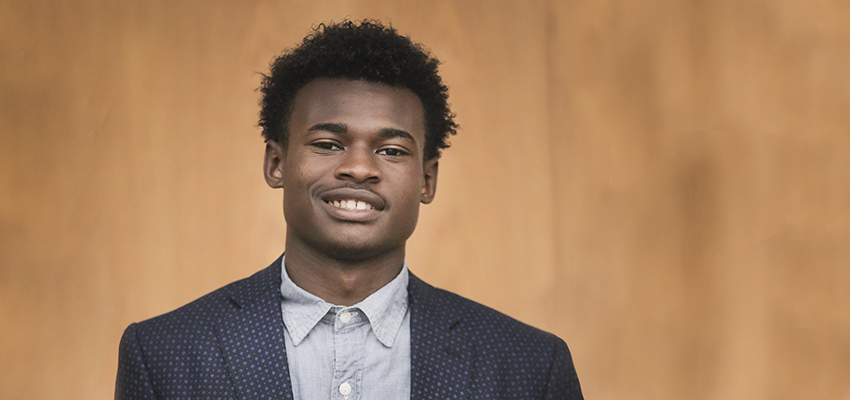 Harding ΓÇÖ20 Earns Fulbright to Vietnam
20 October 2020

Harding 20 Earns Fulbright to Vietnam

Brandon Harding 20 is the recipient of a 2020 U.S. Student Fulbright Award to Vietnam, where he will serve as an English Teaching Assistant.

Harding, who studied abroad in Vietnam in 2018, says returning to the country through the Fulbright program will enrich his insight into the ethnic and cultural identity of Vietnam, offer him the chance to reconnect with mentors and friends from his time abroad and allow him to be the bridge that continues to link Vietnam with HWS.

As a Fulbright recipient, Harding will teach English to Vietnamese students, building on his previous internship experience in Hanoi, where he worked in a vocational restaurant teaching English grammar, vocabulary, pronunciation and reading skills to the staff.

Having also studied abroad in India, Harding says that living in another country requires one to adjust to new environments with ease and to be able to face the unexpected. Even though at most times there was a language barrier, I immersed myself in the language and the culture.

He plans to continue this approach when he returns to Vietnam, hosting a local sports clubto involve residentsinterested in improving their health and skills, as well as working with Habitat for Humanity to help low-income Vietnamese families to improve their housing needs and living conditions.

Growing up in Brooklyn, where poverty and poor living conditions are present and abundant, Harding says he is aware of how little children and teens get to explore outside of their communities. In addition, through his firsthand experience living in Vietnam, I noticed how the youth in Vietnam were also lacking in similar opportunities. Many of the youth there wanted to improve their English skills and also wanted to travel abroad, but couldnt because they did not have the resources for it. I want to be able to give back to both communities and provide funding toward global experience for the youths so they can share the same experiences as me.

Harding is the recipient of a 2018-19 Gilman Scholarship and the Andrew Golkin Memorial Scholarship, has interned with Arcadia Investment Partners and Sodexo Marketing, and works on campus in the Center for Global Education, the Office of Student Activities and as a event film recorder for the Intercultural Center.

The Fulbright Program is the U.S. Governments flagship international exchange program. In February, Hobart and William Smith were again ranked among U.S. colleges and universities that produced the most 2019-2020 Fulbright U.S. Students. In the past five years through the Fulbright U.S. Student Program,25 HWS studentshave been awarded full research grants and English Teaching Assistantships awarded for graduate study, research or teaching opportunities.

HWS students interested in applying for Fulbright awards should contact the Salisbury Center for Career, Professional and Experiential Education atcso@hws.edu.