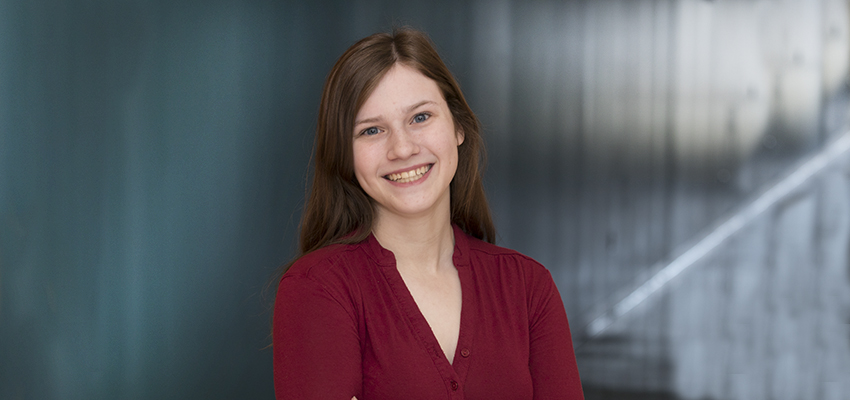 Kellogg ΓÇÖ19 Wins Fulbright to Czech Republic
13 June 2019

Kellogg 19 Wins Fulbright to Czech Republic

Meredith Kellogg 19 is the recipient of a 2019 U.S. Student Fulbright Award to the Czech Republic, where she will serve as an English Teaching Assistant beginning in August.

A comparative literature and Greek major who graduated summa cum laude, Kellogg says her experiences in language education have given me a passion for understanding how languages enhance our ability to communicate and act as a cultural expression. Having studied languages since elementary school, she says that learning Spanish, Danish, Ancient Greek and Latin has made clear the challenges that students may encounter in learning a new language. I am fascinated with how different languages work, and my diverse experiences studying languages form a basis for how I believe language education can be most effective.

As a Fulbright recipient, Kellogg will teach English to Czech students, relying not only on her linguistic background but the supportive learning environments she has encountered while learning languages, to make a positive impact on somebody elses life while putting my academic skills and passions to use.

While studying abroad in Denmark in 2018, she participated in a five-day Discovery Tour to the Czech Republic, where she visited the capital Prague, the rural northern part of the country and small Czech towns. That brief glimpse of the country, she says, was enough to capture my interest and leave me desperate to go back and get more fully engaged.

During her Fulbright tenure, Kellogg hopes to engage with local communities and Czech history and culture through volunteer work, outdoor recreation and research focused on folklore and mythology.

Kellogg is the recipient of a number of academic awards and honors, including the William Smith Prize in Classics, the Robert N. Willing, Jr. 57 Annual Fund Scholarship, the First Year Academic Award and the Claudette Kemper Columbus Prize. This spring, she was elected to Phi Beta Kappa and Sigma Tau Delta (the international English honor society). She has been named to the William Smith Deans List and Eta Sigma Phi (the national Classics honor society), and was a finalist for the First-Year Writing Prize. She worked on campus in various capacities, been involved in several clubs, and volunteered at local schools and churches.

Kellogg is one ofsix HWS students to receive at 2019 Fulbright Award. Profiles of the other 2019 recipients are published on theHWS Update.

The Fulbright Program is the U.S. Governments flagship international exchange program. Created in 1949, the program is designed to increase mutual understanding between the people of the U.S. and numerous nations around the world. Participants are chosen for their academic merit and leadership qualities, and are given the opportunity to study, live, teach and conduct research abroad for one year in order to exchange ideas and seek solutions to shared global concerns.

In 2018, for the third year in a row, Hobart and William Smith were recognized as one of the nations top colleges and universities with the most recipients of U.S. Fulbright Student Awards.

HWS students interested in applying for Fulbright awards should contact the Salisbury Center for Career, Professional and Experiential Education atcso@hws.edu.