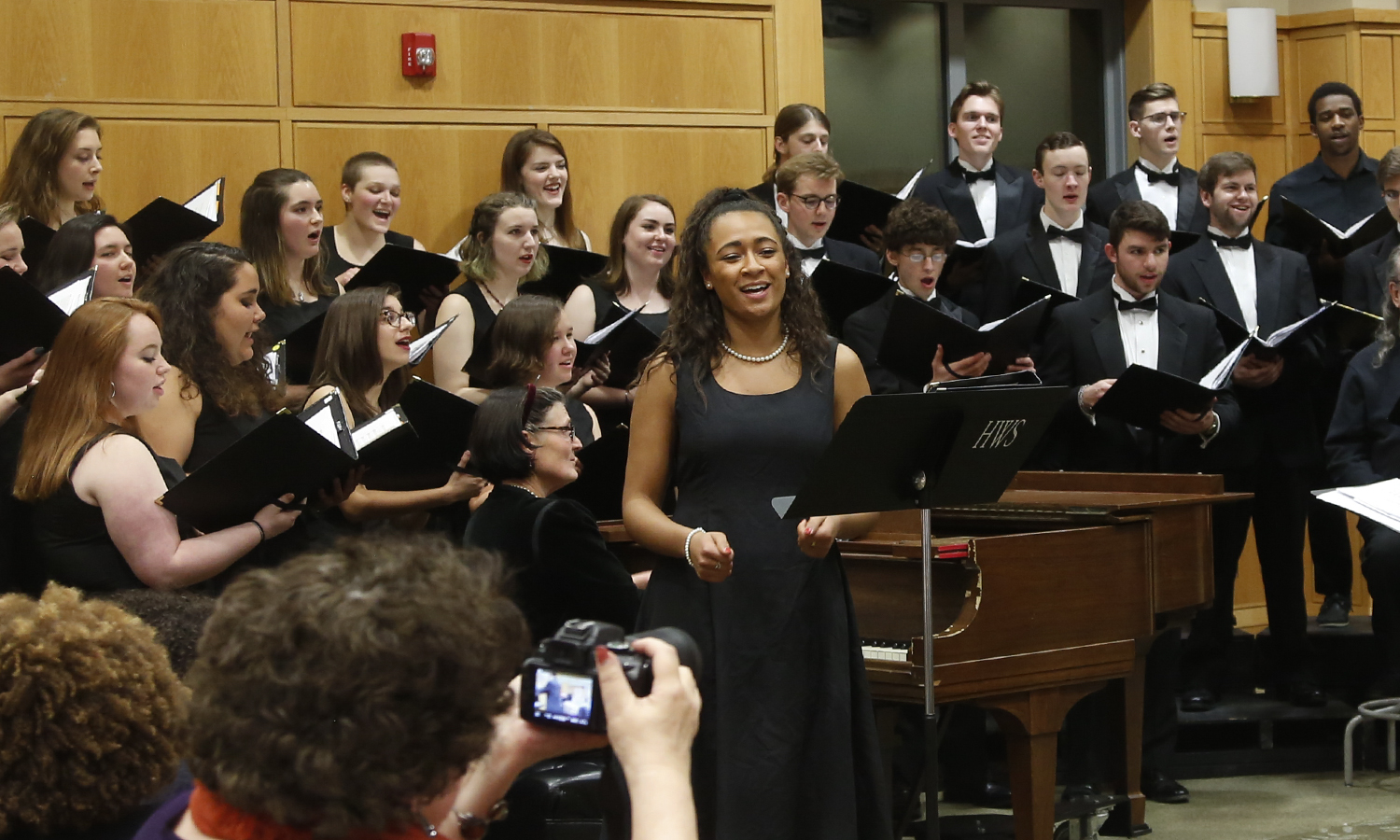 Lindsay Lafford Scholarship for Musical Performance
The Lindsay Lafford scholarship is awarded to students who demonstrate refined skills of vocal or instrumental performance based on two contrasting examples of audio recordings. The HWS Arts faculty will evaluate each portfolio and arts scholarships will be awarded based on their recommendations. Awards range from $3,000 to $20,000. If a student receives any other merit designation than the arts scholarship award will be $3,000.
Early Decision I/Early Action candidates must submit SlideRoom application with portfolio items by November 15th.
If you are an Early Decision 2 candidate, your portfolio needs to be submitted by January 15th.
If you are a regular decision candidate, your portfolio will be due by February 1st.
MATERIALS
Resume of your activities Please note: the resume DOES NOT need to be specific to your engagement in the Arts
Letter of Recommendation from a private instructor or teacher in the specific art form you are applying for that can speak to your abilities. If you used a recommendation from a private instructor or teacher on your common app, you may also use it here.
Media
PLEASE NOTE: Students must submit an audio recording in mp3 format; Submissions must include two contrasting musical examples.
INSTRUMENTAL submissions must include one piece written prior to 1900 that demonstrates the student's technical proficiency; the second piece must be a selection of contrasting classical style or jazz.
VOCAL submissions must include one art song (e.g., Italian song/aria, German Lied, opera excerpt, etc.); the second piece must be a selection of contrasting classical style or jazz.
PLEASE NOTE: Applicants must submit with their recordings a documentation of what songs they are performing, what instrument they are playing, and any other additional information if necessary.
For both instrumental and vocal submissions, if the chosen selections were composed with accompaniment, then the submitted recording should include accompaniment.