JUNE 7-10, 2022: CLASSES OF 1970, 1971 AND 1972
The Classes of 1970, 1971 and 1972 50th Reunion registration is now open.
Let's Party Together…In person…On the Quad!
Please email reunion@hws.edu if you have any questions.
GIVING TO HWS AND YOUR REUNION
The generosity of alumni and alumnae celebrating their reunions each year makes a big impact for today's students. Reunion Class Gifts give the Annual Fund an extra boost and directly support current student experiences by providing scholarships, in and out of classroom learning opportunities, leading academic programs, a wide breadth of extracurricular options and more. Your gift this year helps the Colleges and also counts for your Reunion Class Gift.
Carol Brown Laufer '71 Endowed Scholarship Fund was established to provide assistance to one or more HWS students who are academically qualified and have demonstrated financial need. Preference will be given to a student(s) from the State of New York.
The Anderton 50th Reunion Cup, established in 2018 by Dr. James Anderton IV '65, will be awarded to the 50th Reunion Classes that meet or exceed three of the four (see below) 50th Reunion Fundraising results of the two previous 50th Reunion classes: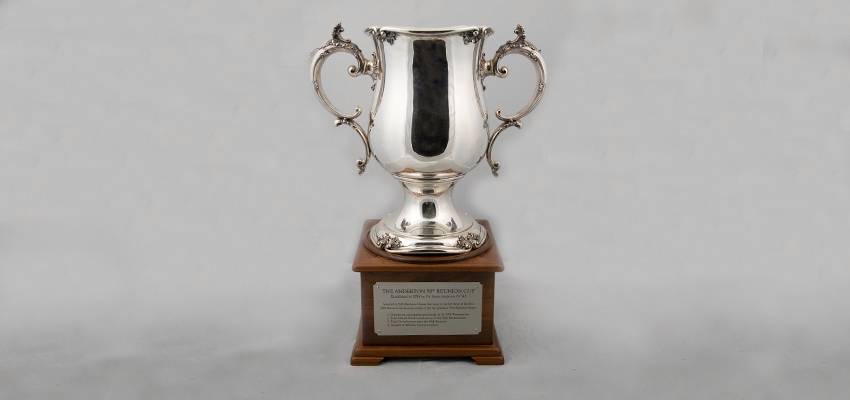 Class giving participation percentage in the 50th Reunion year
Total Annual Fund contributions in the 50th Reunion year
Total contributions since the 45th Reunion
Number of Wheeler Society members
Goals to beat to earn cup:
Class giving participation in 50th Reunion year – 62%
Total Annual Fund contributions in 50th Reunion year – $123,828
Total contributions since 45th Reunion – $6,320,649
Number of Wheeler Society members – 21
The results will be announced during Reunion Weekend.
Classes of 1970 Wasserman Challenge
Trustee Richard Wasserman '70 will double the impact of new gifts to the Annual Fund with a dollar for dollar match up to $25,000. If your gift to the Annual Fund is more than you gave in any of the past three years, he will match the additional amount 100%. If you haven't given in the past three years, Richard will provide a 100% match. He would especially like to see gifts from classmates who have not supported the Annual Fund recently. Your gift, no matter the size, will help us meet our goal. You can make a real difference in the lives of our students. To make a gift online please visit the online giving webpage before June 30.
Classes of 1972 Outdoor Center for Classes & Gatherings
Sparked by fond memories of outdoor classes, meetups and enjoyment of our beautiful campus, the Classes of 1972 are creating a new outdoor gathering and learning space on campus in honor of our 50th Reunion. We will continue our history of innovation and influence with this permanent gift as a lasting legacy. We are the first class to make a tangible gift to the Colleges, yet again setting a precedent at HWS. Donate online here.
1970

| FY22 AF Gifts to Date | FY22 Participation to date | FY22 Wheeler Society Members |
| --- | --- | --- |
| $127,316.26 | 38% | 19 |
50th Reunion Committee Members
Edward A. Crapo '70
Michael R. Dick '70, P'09
Susan Connolly Eckert '70
Patricia C. Endweiss '70, co-chair
Christine Roberts Hawley '70
James F. Keegan '70
John A. Pulos '70, P'07
William H. Schuellein '70
Roger M. Trerice '70
Richard L. Wasserman '70, co-chair
Oscar Womack, Jr. '70
1971

| FY22 AF Gifts to Date | FY22 Participation to date | FY22 Wheeler Society Members |
| --- | --- | --- |
| $38,909.99 | 39% | 18 |
50th Reunion Committee Members
Karen Lynn Bass '71
Christy W. Bell '71
Arnold N. Cohen '71, P'05
Stephen H. Dalton '71
Ellen Fridovich David '71
Bradley Davidson '71, P'04, P'08
Mary Ludlow Duket '71
Rhonda B. Friedman '71
William P. Haizlip '71
Gugy A. Irving III '71
Christine DelPriore Lowrie '71
Arthur R. Medici '71
Roland J. Misarti '71, co-chair
William C. Prather '71
John T. Preston '71, P'20
Nancy Nowak Rutherford '71, co-chair
1972

| FY22 AF Gifts to Date | FY22 Participation to date | FY22 Wheeler Society Members |
| --- | --- | --- |
| $64,918.67 | 38% | 15 |
50th Reunion Committee Members
Shirley Napolitano Banker '72
Stephen E. Bromberg '72
Jan L. Charles '72
Roger Frankel '72, co-chair
Alan J. Heavens '72
Thomas Howard '72
Henry J. Lenz '72
Michael F. Nemser '72
Robert A. Schindler '72
Janet Selover Van Abs '72
Maureen Zupan '72, P'09, co-chair