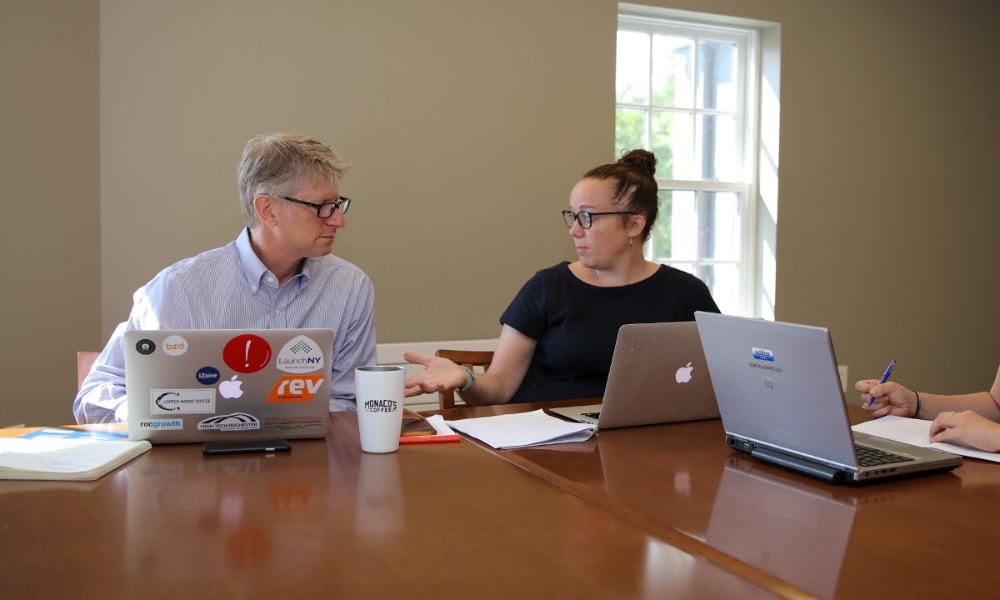 Who We Are
Contact

Centennial Center
603 S. Main Street, Geneva, N.Y. 14456
(315) 781-4550
leadership@hws.edu
@HWS.CentennialCenter

mission statement
The Centennial Center is a dynamic center that prepares leaders and entrepreneurs to drive innovation.  Through experiential education, the Centennial Center provides opportunities to explore and apply theoretical and practical knowledge in leadership and entrepreneurship.
Vision Statement
The Centennial Center strives to be a catalyst for meaningful change by providing transformative experiences for students, faculty, staff and community members. As a comprehensive resource, the Centennial Center adds value to the liberal arts education by challenging individuals to engage with new thinking in leadership and entrepreneurship.
centennial center staff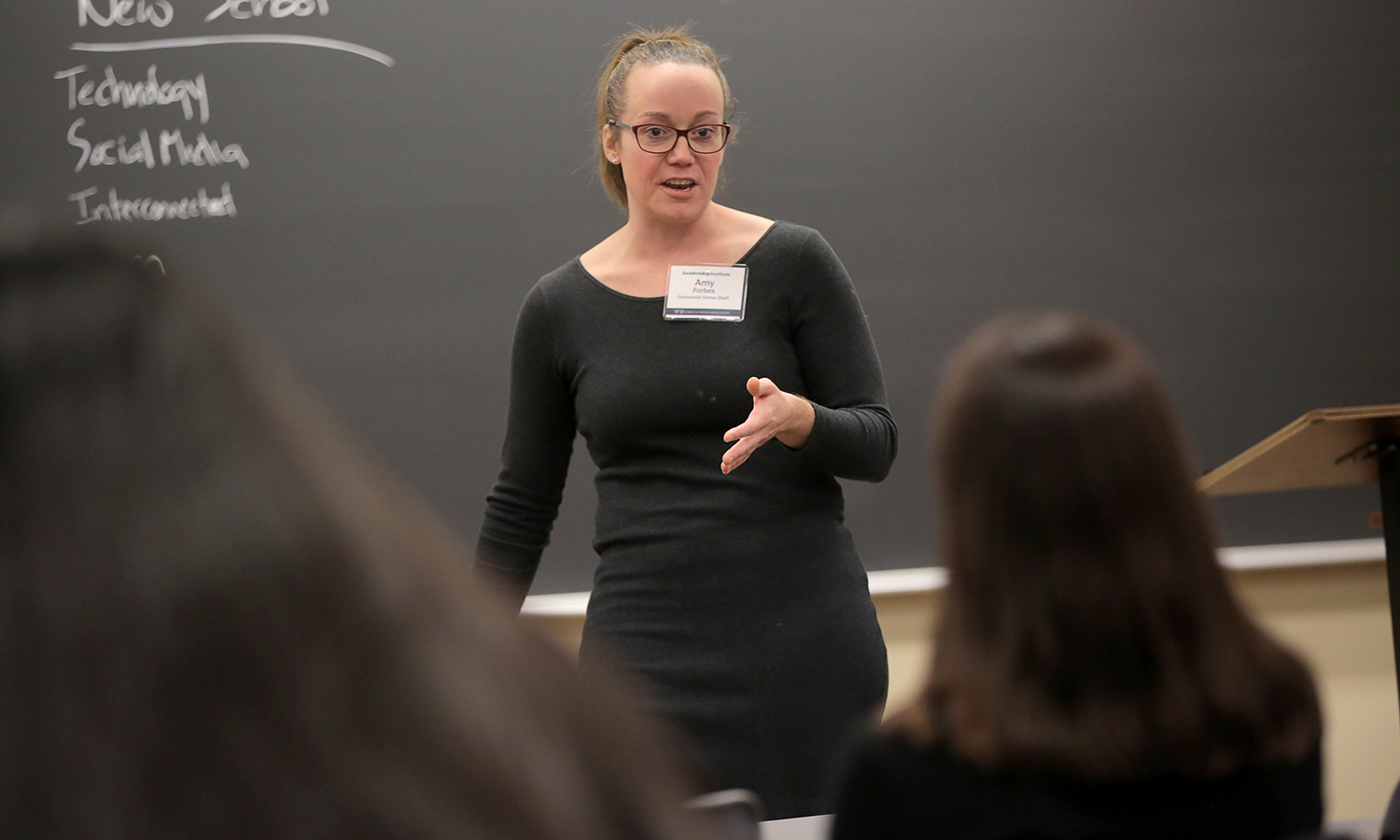 amy forbes, ed.d
Director of Centennial Center
Amy Forbes is a leadership educator at the Centennial Center for Leadership, Entrepreneurship and Innovation at Hobart and William Smith Colleges. As the director of the Centennial Center, she teaches courses, facilitates sessions, advises students, develops content and builds programming. She holds a doctorate with a focus in educational leadership and policy studies from the University of Vermont. She has presented on numerous topics including authentic leadership, ethical decision-making, group dynamics, organizational change, problem-solving and innovation. Her areas of interest are leadership studies, leadership development, college student leadership, organizational development, and entrepreneurial leadership. Amy has been at the Colleges since 2011.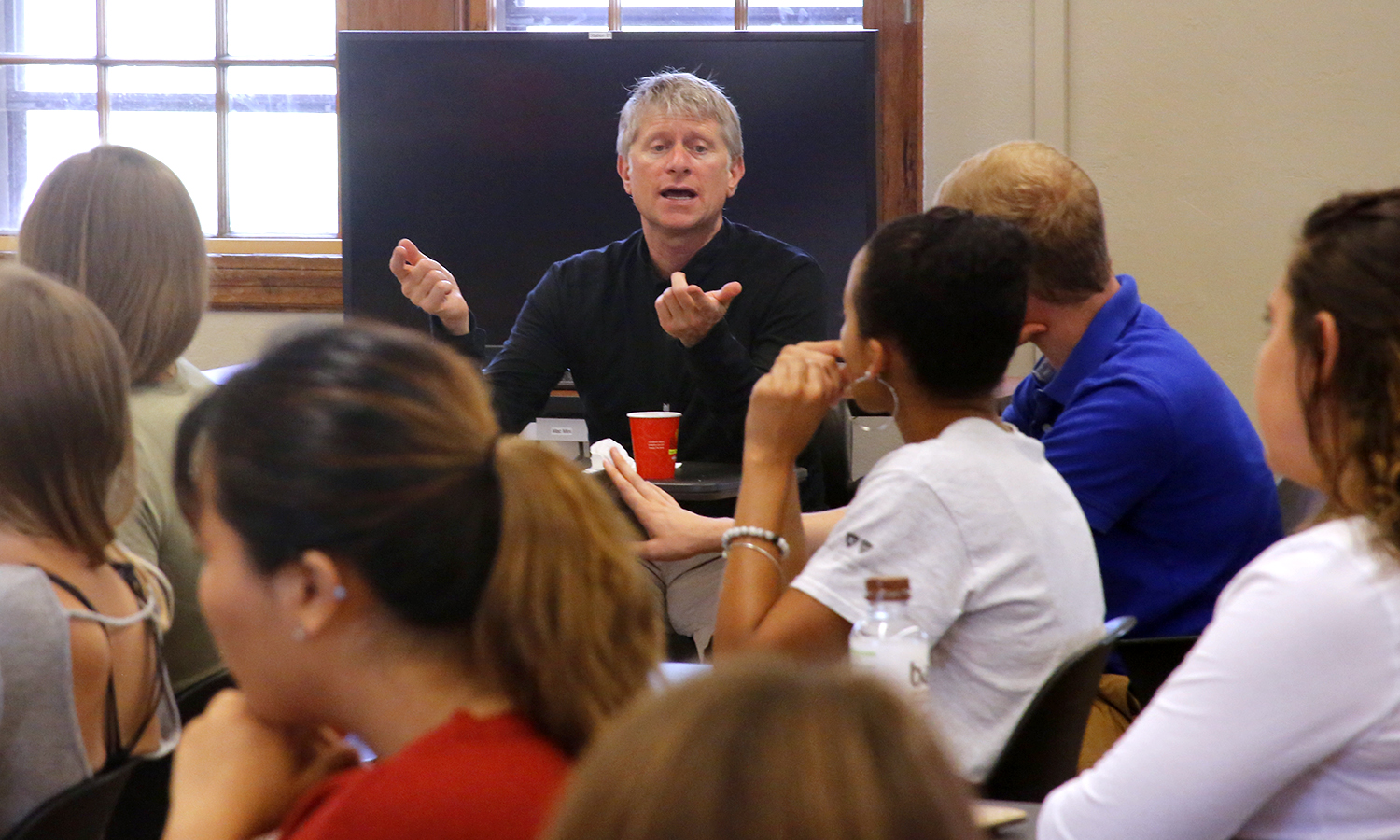 ed bizari
Entrepreneurial Fellow for the Centennial Center
Bizari is an entrepreneur based in the Rochester, N.Y.-area who has more than 30 years of experience at all levels of the business sector, ranging from startups to multibillion-dollar international corporations. As the 2017-18 Margiloff Fellow, Bizari's responsibilities include advising students and supporting their projects, designing new programs, facilitating workshops and coordinating large- and small-scale entrepreneurial events on and off campus. In addition, Bizari will manage the Entrepreneurial Leader-in-Residence program, bringing to campus speakers with entrepreneurial expertise, particularly HWS alumni, alumnae and parents.
history
In commemoration of the William Smith Centennial, a facility at 603 South Main Street was dedicated as an innovative space where HWS students could gain access to coursework, presentations, workshops and community projects that would deepen their understanding of leadership. Since its inception, the Centennial Center has been a symbol for co-curricular programs that engage, develop and ready students for future contributions of value, character and significance. In 2007, the Center was renovated and endowed as part of a historic Campaign for the Colleges, including the lead gift from Trustee Cynthia Gelsthorpe Fish '82, in honor of the William Smith Centennial.
"Since William Smith College began and Hobart and William Smith became coordinate Colleges, our alumni and alumnae have pioneered in everything from English to economics to history," said Fish during the building's dedication in November 2008. "Now, as we cut the ribbon on the Centennial Center, we will become leaders among leadership programs across the United States."
"This building speaks to us," Fish said. "Its message is clear: leadership is a value that will carry from this Centennial well into the next."
Since its inaugural year, the Centennial Center has grown in programming as well as staff. In addition to the HWS Leads certificate program, the Center, invites noteworthy speakers to campus for a Leader in Residence series, sponsors student projects with leadership fellowships and provides leadership development for local elementary school students through the Youth Leadership College.
In 2011, the Centennial Center organized the first Pitch Competition, marking the Center's expansion into entrepreneurship by embedding problem-solving and idea generation into the creation of potential new ventures. This intersection of leadership, entrepreneurship and innovation has led programs the HWS IdeaLab, HWS Hackathon, and Summer Sandbox – programs that offer rich, comprehensive experiences and produce compelling student outcomes. The Centennial Center officially changed its name to include Leadership, Entrepreneurship and Innovation in 2018.
Today, the Centennial Center is a dynamic operation that offers unparalleled experiences and resources for young leaders to develop global awareness, community focus and the skills to transform conviction into change. With its collection of educators, the Center has fulfilled the mission of the original visionaries by becoming a point of distinction for the Colleges.