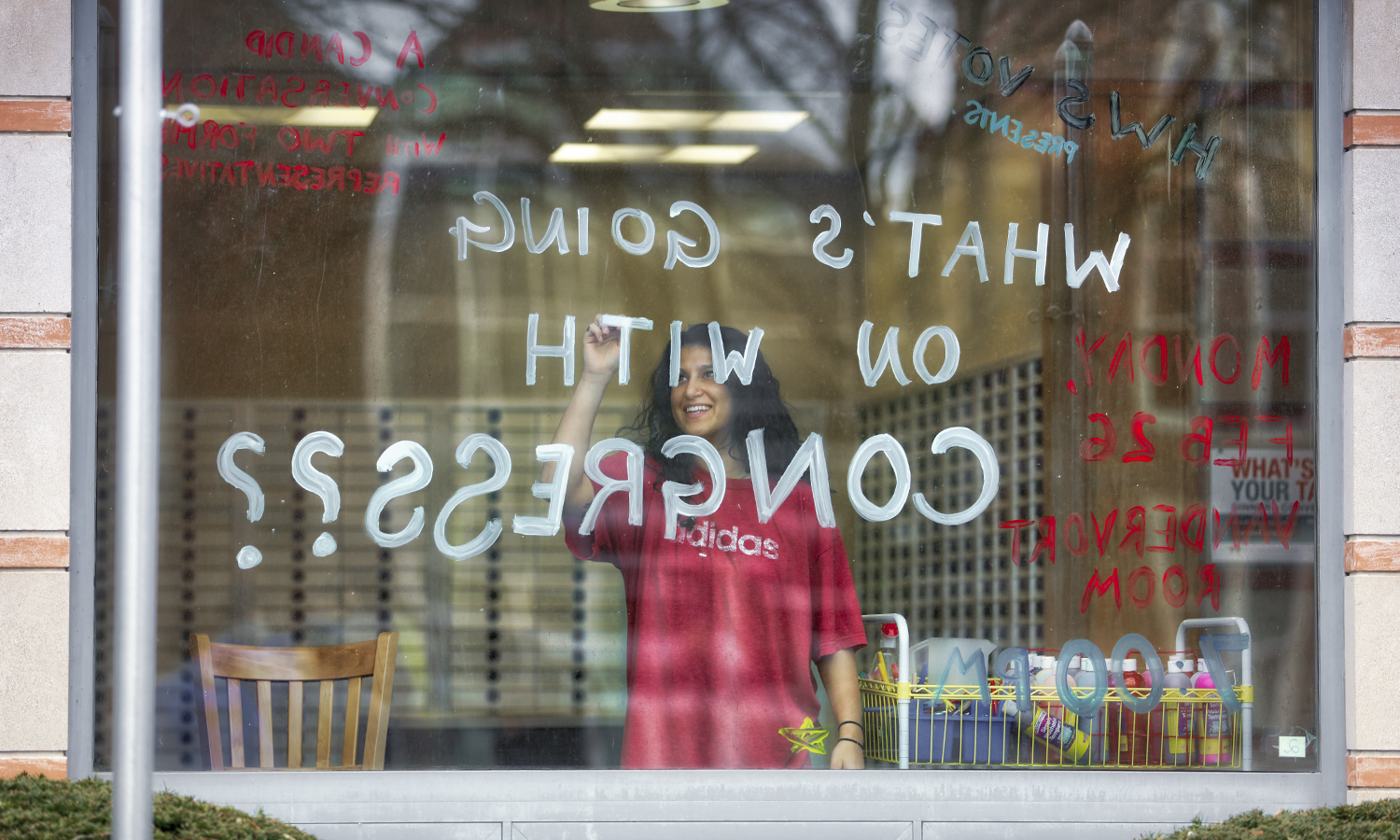 HWS Votes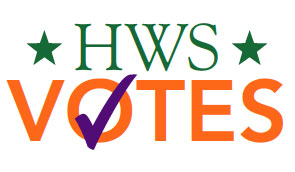 HWS Votes is a non-partisan group of student leaders devoted to voter registration and the continuous education of the Hobart and William Smith and Geneva communities. We instill a sense of civic duty in all citizens through active participation in the democratic process.
Through the Center for Community Engagement and Service Learning, HWS Votes works with politically-oriented groups on campus, from the College Republicans and the College Democrats to Americans for Informed Democracy and the Progressive Student Union, to maximize student participation and understanding of the electoral process.
HWS Votes began during the 2004 presidential election and was coordinated by Ave Bauder '81, the Center for Community Engagement and Service Learning and The Joseph P. DiGangi Endowed Chair in the Social Sciences, Coordinator and Professor of Public Policy Studies and Professor of Political Science Craig Rimmerman under the direction of Jane Erickson '07.
Since 2012, HWS Votes has helped well over 2365 students, faculty, staff, and Geneva community members register to vote, request absentee ballots, and receive election reminders. In 2016, the HWS campus also received the distinction from TurboVotes of having the top percentage of students enrolled using the service with 960 users, or 43%. We are now partnering with StudentVote.org to support our voter registration methods.
Mission Statement
HWS Votes is a nonpartisan organization that is committed to voter education and registration. It serves the HWS community by fostering civic duty. We are a consistent, credible, and sustainable group.
Register to Vote
Register to vote or request an absentee ballot with StudentVote.org
Contact
For more information about HWS Votes or to get involved, e-mail vote@hws.edu.
Follow us on Instagram @HWSVotes
View the HWS Votes organization page on HWS Engage.
HWS Voter Data
Download a registration form or learn more about registering in your state online at:
GET INFORMED
Learn more about the issues and the candidates running in various local, state and national races online at: