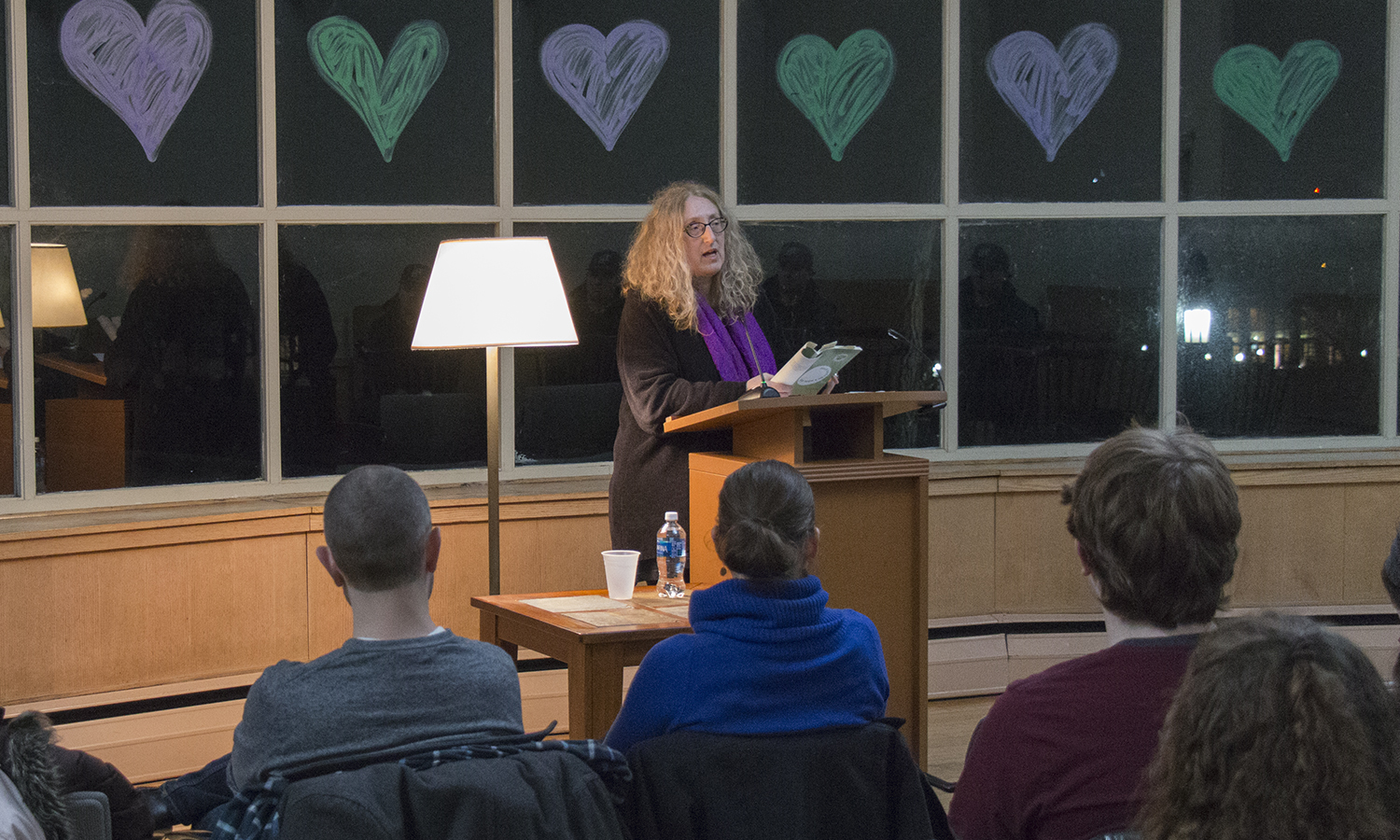 The Trias Residency for Writers
home to writers
Ever wanted to work with and learn from published, nationally known authors? At HWS, thanks to the Trias Residency for Writers, you can. Each year, one writer lives and works in Geneva, leading small workshops with students and giving readings throughout the year. In working with the writer, you'll develop a portfolio suitable for graduate school or publication, and gain expert insights and advice from published authors.
Writing
Opportunities
Want to take your writing beyond essays for classes? Consider writing for the Colleges' publications "Seneca Review," home of the lyric essay, or "Thel," the student literary and art magazine.
Contact
Want to learn more and how you can become involved? Contact Kathryn Cowles, the Trias Writers Residency Director and Associate Professor of English at trias@hws.edu.