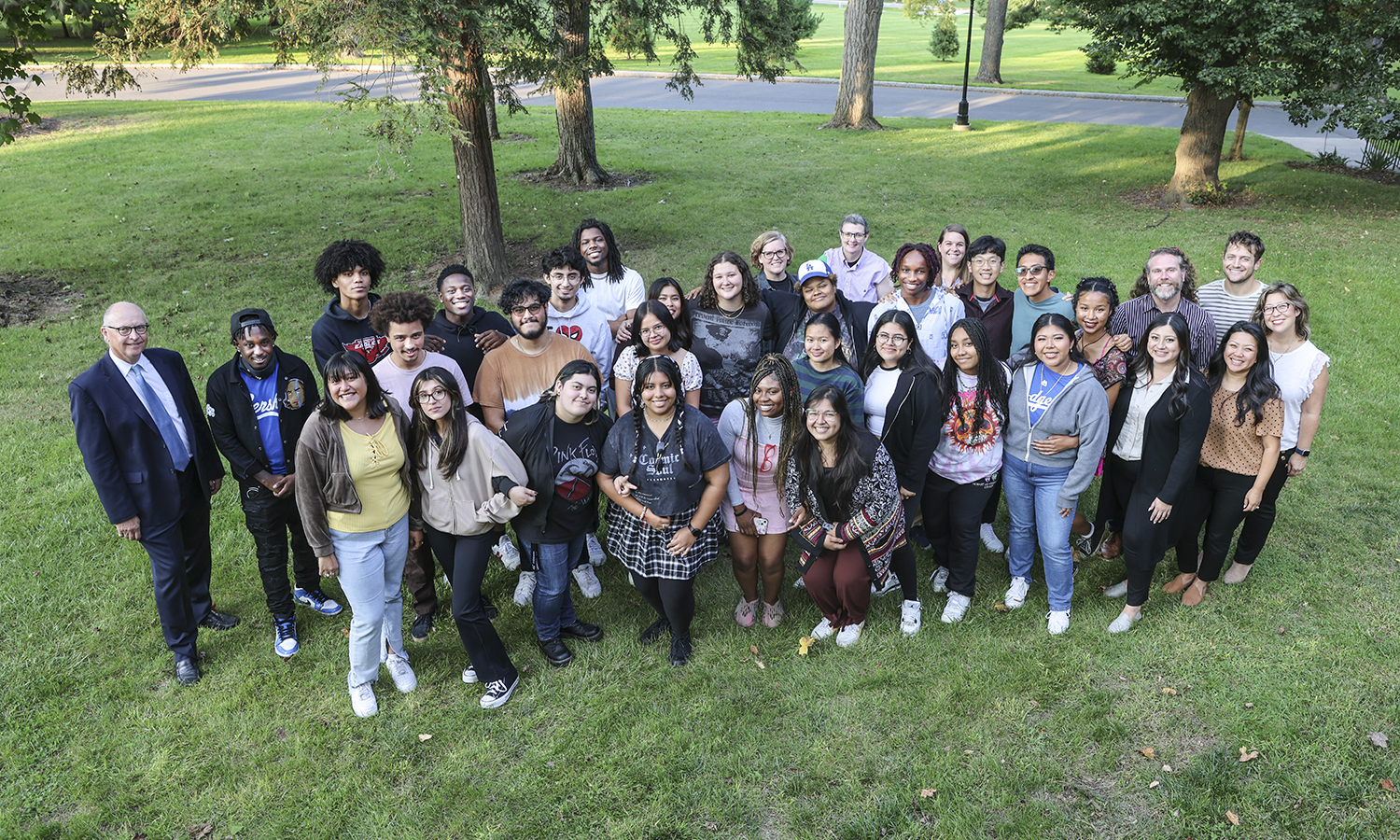 HWS News
6 October 2022 • ic HWS Expands Posse Partnership By Colin Spencer '19
Colleges to welcome students from Chicago
Ten years after Hobart and William Smith began its partnership with Posse students from Los Angeles, the Colleges are expanding its affiliation to welcome students from Chicago.
Posse identifies promising youth in public high schools around the country through a process that takes into account academic and leadership potential that may have been overlooked by standard practices. In doing so, Posse expands the pool from which top colleges and universities recruit students from diverse backgrounds.
"By growing our partnership with Posse and welcoming an additional ten students to campus each year, Hobart and William Smith are committing to the fundamental values of our mission – to provide students with opportunities for a world-class education and the tools necessary to lead lives of consequence," says President Mark D. Gearan. "There is no doubt that when you look back over the last ten years that the Colleges have benefited tremendously by welcoming Posse students to campus. They are impressive scholars, artists and athletes who have added to the vibrancy of our community. I'm very much looking forward to greeting our newest cohort."
Students from Chicago will begin matriculating in Fall 2023.
"Posse Scholars are leaders on our campus in every sense of the word," says Associate Vice President of Campus Life and Dean of Student Wellness and Support Shelle Basilio-Murray. "They are dynamic in the classroom, engaged civic leaders and social justice change makers. Posse Scholars have enriched Hobart and William Smith Colleges, and we look forward to welcoming Chicago Scholars to campus."
Currently, 40 Posse students are enrolled on campus with three others studying abroad. Since HWS began working with Posse, about 10 students each year have come to Geneva from Los Angeles. An additional 10 students will join from Chicago each year.
Jonathan Garcia '23, a Posse student from Los Angeles, says he was thrilled when he learned of HWS expanding its outreach with Posse.
"I was excited and delighted to hear the news because of the potential that bringing another Posse cohort has for HWS," says Garcia. "I am hopeful that the leadership of more students will influence action in the school among peers, staff and faculty."
Garcia says he is excited to connect with other Posse scholars on campus through gatherings and at the annual Posse Plus Retreat held in the spring.
(Pictured above: Posse scholars, trainers and mentors gather for a photo during their first gathering of the semester.)