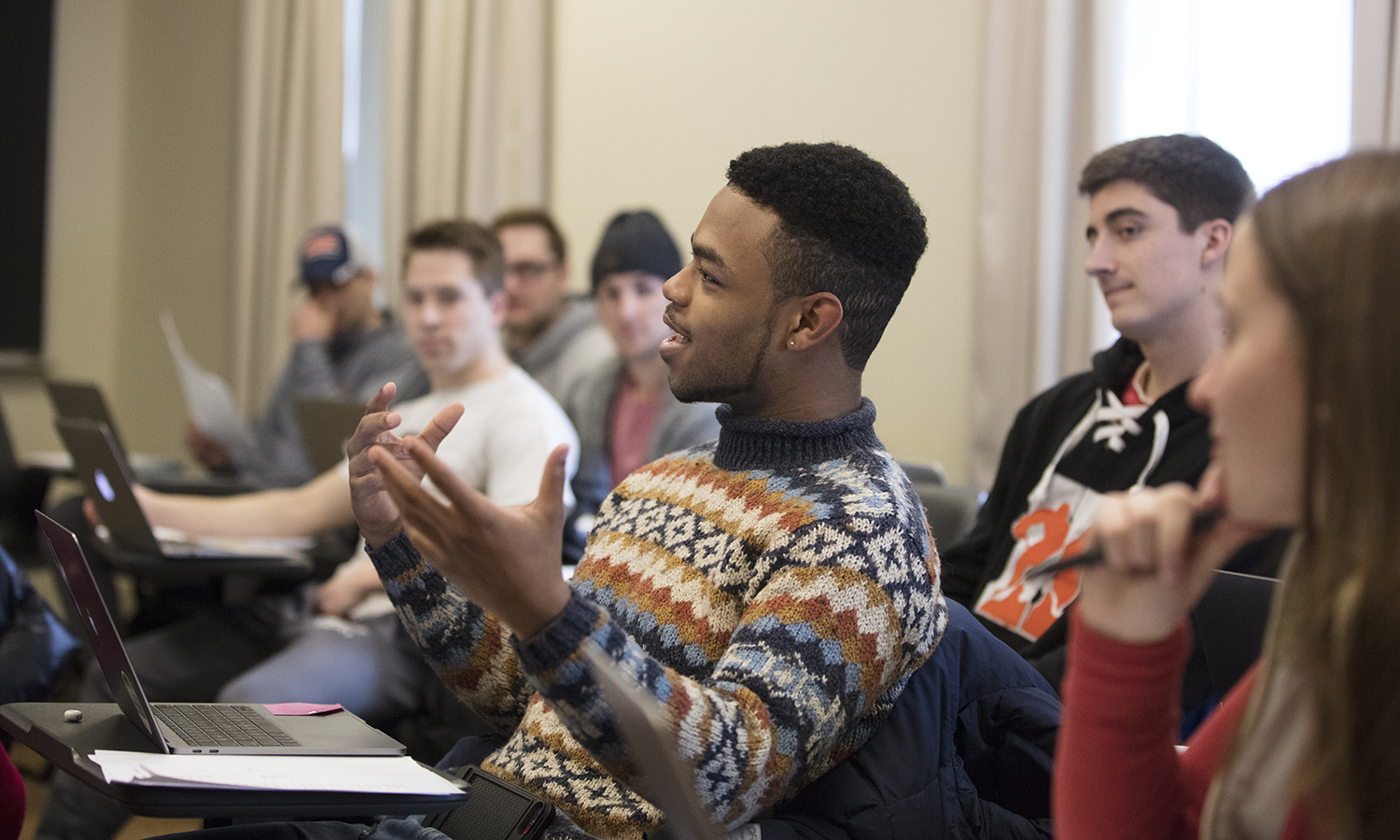 Master of Arts in Higher Education Leadership
BECOME A CHANGE AGENT FOR HIGHER EDUCATION
Our two-year Master of Arts in Higher Education Leadership will prepare you to take on the emerging challenges surrounding higher education. Compelling internships and graduate assistantships offer future practitioners immersion experiences and practice in a wide array of offices on the HWS campus and neighboring campuses. You will also take courses that encourage you to analyze and critique the history and policy of higher education, identify ways in which you can act on personal commitments related to diversity, equity and inclusion, and have opportunities to investigate leadership and innovation techniques. Upon graduation, you will be ready for a wide spectrum of entry-level and middle-management positions in student affairs as well as other professional areas within colleges, universities, community colleges and policymaking organizations.
SOCIAL JUSTICE AND SYSTEMIC CHANGE
Today's college students are the most diverse in history and academia should reflect that. This Master's program dives into the history of diversity on campuses, examines how college students form identity and agency and explores how to create meaningful change as an administrator. Belonging, diversity and equity are central to the curriculum as students consider their own identities and those of future college students, especially of BIPOC, first-generation and LGBTQ+ students.
EXPERIENTIAL OPPORTUNITIES
Education is a hands-on endeavor and studying it should be, too. With the Master of Arts in Higher Education Leadership, you'll be learning up close and personal with HWS faculty and staff in offices throughout campus. Through a competitive graduate assistantship, which will cover the cost of tuition and provide a stipend, or through internship placements, you will spend dedicated time in the field testing your skills and expanding your knowledge base. With the guidance of a mentor, you'll work on projects that provide firsthand insights on how colleges function and develop ideas for implementing change.
THINKING ABOUT YOUR FUTURE? SO ARE WE.
Our program is designed to prepare you for a successful career and a purposeful life. After completing the program, you'll be able to:
Support a contemporary generation of college students within a rapidly changing social, cultural, political and economic landscape
Analyze and critique the history and politics of higher education in ways that reflect lived experiences, best-practices and professional aspirations
Advocate for students in ways that demonstrate a thorough understanding of diversity, equity, and inclusion and that foster student success
Contribute to higher education as an emerging practitioner who can act on your personal commitments, skills, and abilities
Demonstrate effective and creative leadership as you advocate for positive personal, inter-personal, structural, and institutional change to promote inclusive and innovative organizations and programs
These skills will open doors to career opportunities in higher education and leadership roles where change is the ultimate goal.
Immerse Yourself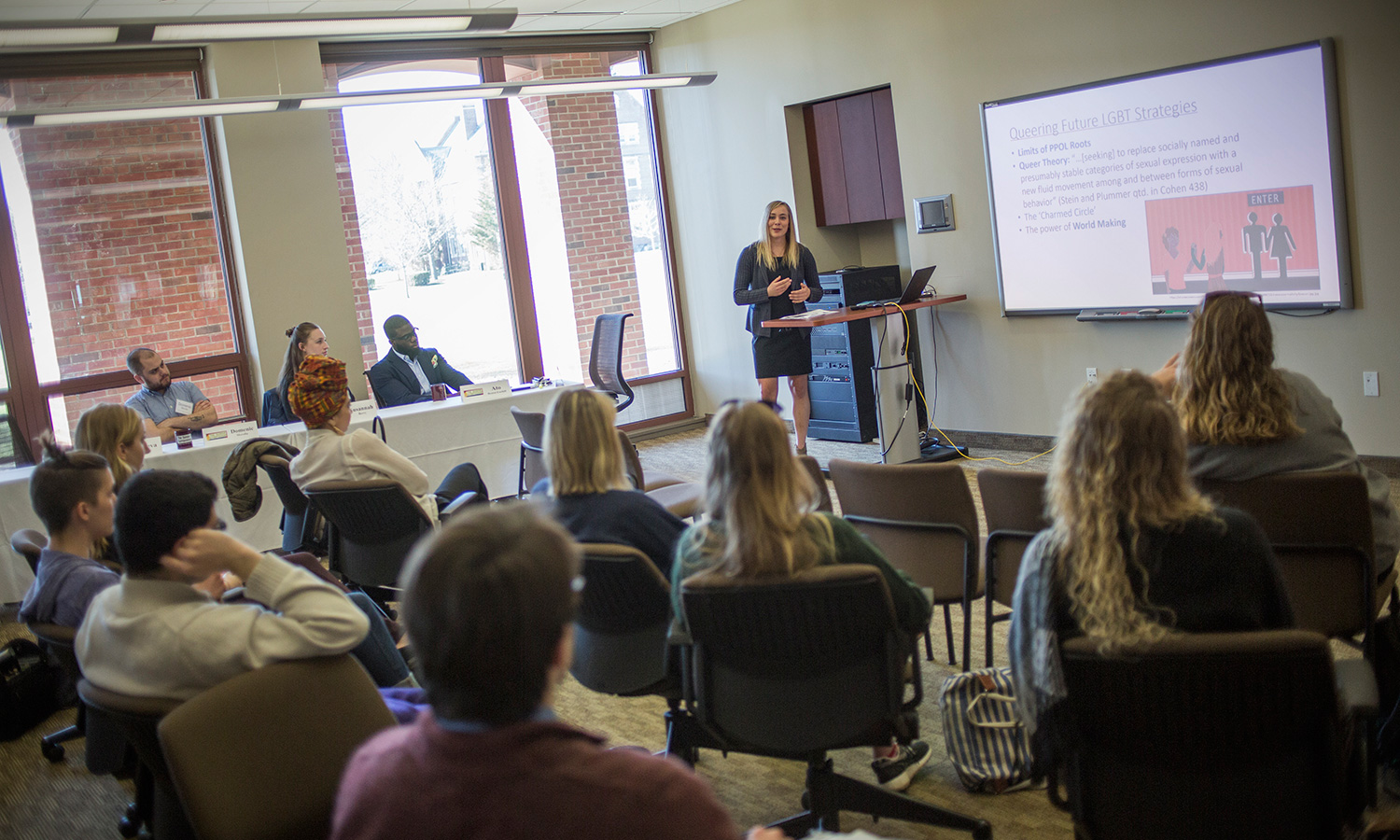 In the Future of Higher Education
Apply
Students interested in pursuing the Master of Arts in Higher Education Leadership program are encouraged to contact Jamie MaKinster to discuss the program and how it may align with your goals. Applicants are required to submit an online application, an essay, two letters of recommendation and an undergraduate transcript that demonstrates a minimum 3.0 cumulative GPA.
Have Your Education.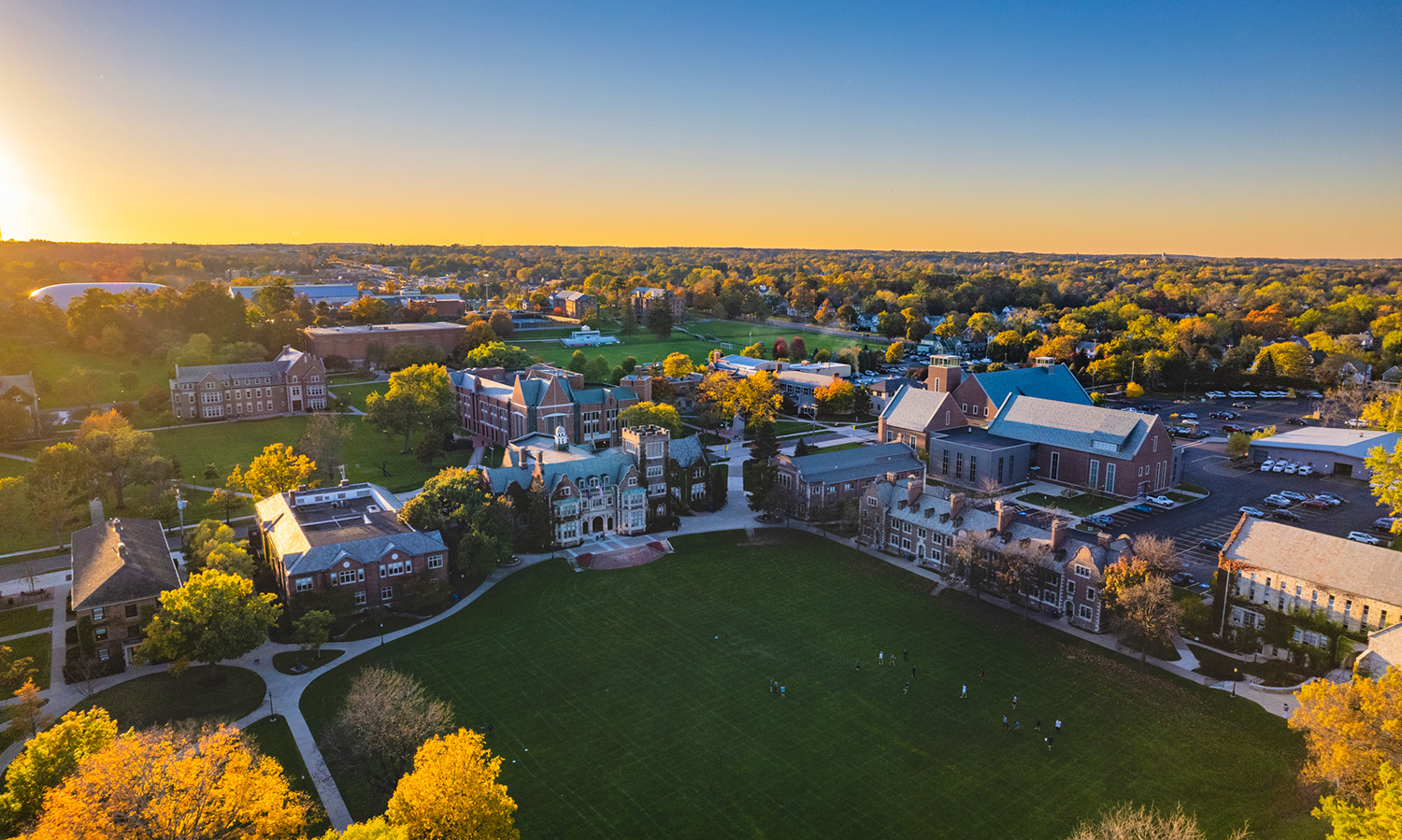 Afford it, Too.
Tuition & Aid
Tuition for the MHEL is $30,000 ($15,000/year). Mandatory wellness and technology fees will also be charged each semester.
Students interested in financial aid should submit a Free Application for Federal Student Aid (FAFSA). Limited institutional financial aid is available for this program.
GRADUATE ASSISTANTSHIPS
MHEL applicants can apply for competitive graduate assistantships (GA) that provide immersion experiences on the HWS campus in a range of departments. Enrolled students who are granted a GA position will dedicate 20 hours of work per week to their assignment in exchange for a $20,000 stipend and free tuition. Each assistantship will be a one-year placement with the potential for renewal in the second year. Some students may have an opportunity to complete two different placements over the course of the two-year MHEL program.