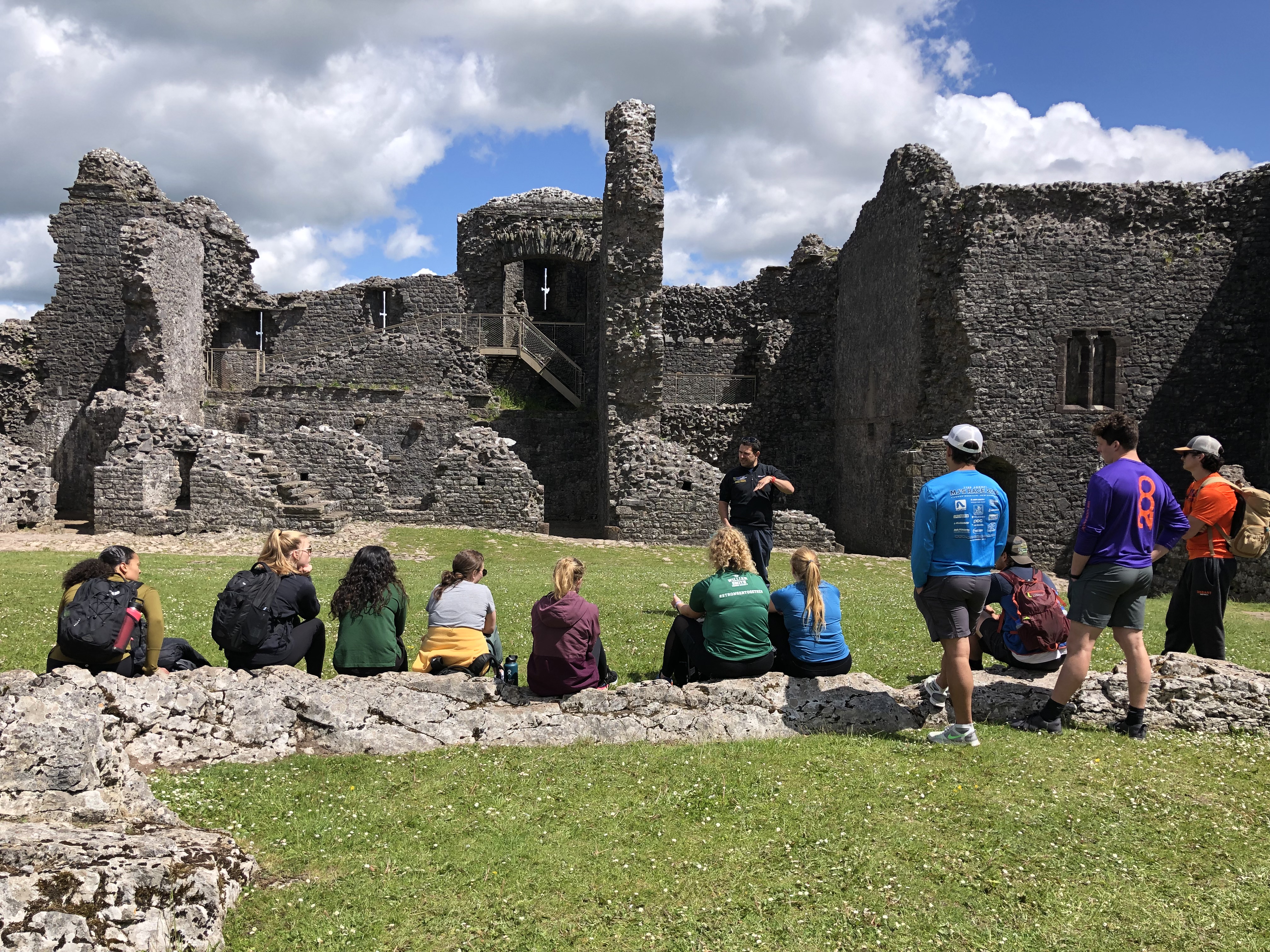 Short-term Programs
Summer and J-term study abroad opportunities
Learn about Summer and J-term study abroad opportunities at our upcoming HWSabroad Short-term Program Information Session.
Short-term Program Information Session: September 13, 2022
Summer 2023 Program Application Deadline: October 10, 2022
Need further guidance about which short-term study abroad program is right for you? Setup an advising meeting with CGE Associate Program Manager, Colleen Kolb (kolb@hws.edu).
FACULTY-LED PROGRAMS FOR SUMMER 2023
DARJEELING & GANGTOK, INDIA
Himalayan Challenges: Environment, Labor, and Politics with Professor Vikash Yadav (SUMMER 2023)
From the storied tea plantations of Darjeeling to the terraced fields of Gangtok, the idyllic Himalayan twin cities at the gateway India's Northeast are simultaneously at the forefront of sustainable development in a globalized economy and a reminder of a colonial era economy that is quickly vanishing in the face of unplanned development and environmental degradation. The state (formerly Kingdom) of Sikkim is the first territory to move to entirely organic agriculture in India. Meanwhile, the women and men who labor on the tea plantations of Darjeeling continue a practice established by the British colonial power in an earlier age of globalization. This course will be a three-week immersive exploration of how environmental, labor, and identity politics intersect in these areas which are simultaneously at the periphery and forefront of our global economy. For more details, check out a day in the life of Elise Donovan '22, who participated in this program.
Program brochure page and online application
BERLIN, GERMANY
From Socialism to the Market Economy with Professor Jack Harris (SUMMER 2023)
This program explores the development and transformation of the communist state of East Germany. Students will examine the themes of communism/socialism and capitalism, and the tensions and transitions from a socialist to a free-market economy and social democracy. Under Soviet domination after World War II, the East German Communist Party created a radically socialist state that provided an economy and met human needs such as education, medical care, and housing. On-site in Berlin, participants will examine how the German Democratic Republic (GDR) was born, evolved, and the consequences of its dissolution. The East German people experienced the demise and rapid end of its communist/socialist society and, jarringly, rejoined capitalist West Germany and the German Republic. This program combines visits to important locations in and around Berlin, presentations by the Program Director and expert guests, and conversations with local people who directly experienced East Germany's rapid transition from socialism to capitalism and social democracy.
Program brochure page and online application
CARMARTHEN, WALES
Outdoor Education: Theoretical Issues in Outdoor Pursuits with Dean Mapstone in partnership with University of Wales Trinity St. David (SUMMER 2023)
Outdoor Education will be a combination of academic theory and hands-on outdoor activities (including hiking, caving, kayaking, climbing, mine exploration, and coastering) that provide a means for examining a range of academic themes such as sustainability, conservation, changing landscapes, personal and social development, and the duality of risk versus adventure. Students will gain insight into Welsh culture and society through active participation in those activities that are thought to be quintessentially Welsh.
Program brochure page and online application
*Important note for students interested in upcoming short-term (Summer and J-term) programs: All students interested in HWS short-term or affiliate short-term programs will apply online. Beginning September 15, the Apply Now button will be active on the programs' brochure pages. Check out the list of upcoming short-term program options and deadlines here.
AFFILIATE SHORT-TERM PROGRAMS
These programs require a dual application process. Students will first apply and be screened through the CGE. Upon acceptance, students will then need to apply directly to the affiliate provider. Each program below has its own deadlines and application procedures.
Various locations worldwide (API)
For more information on HWS summer or J-term affiliate programs and to apply for an affiliate program, please click on the above link(s). These links will direct you to the HWSabroad application portal for all short-term programs. Scroll down to the affiliate section at the bottom and click on the link of the program that you are interested in for more information and to begin the online application process.